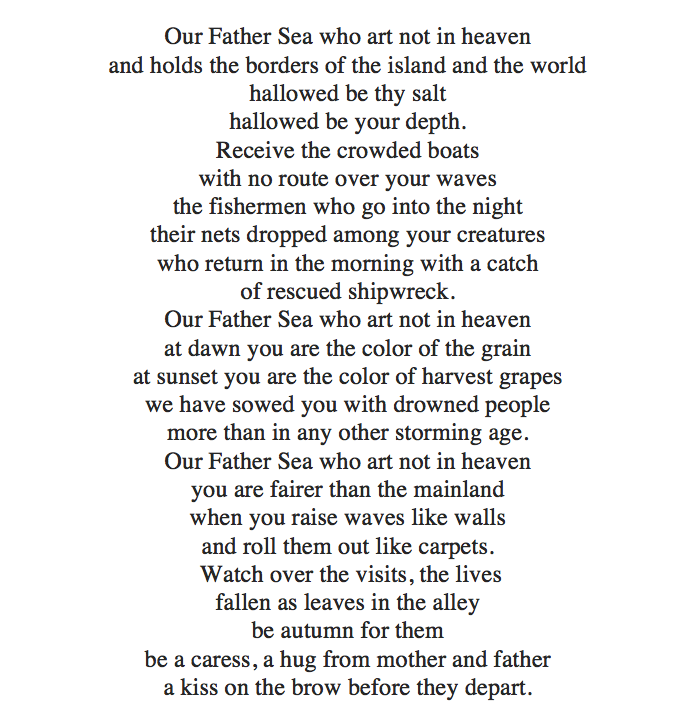 by Erri De Luca, April 21, 2015, http://fondazionerrideluca.com/mare-nostro-our-father-sea/
Seas are for fishing fish, not dead bodies and the remains of tragic shipwrecks. In this extraordinary poem, Mare Nostro Our Father Sea, Italian writer Erri De Luca wrings his hands about the cyclical drownings of refugees from Africa. He speaks through the Lord's Prayer to beseech the mythic Mediterranean, near-god to classical world and to the modern imagination, to help sort out this absurdities of this tragedy.
The paradoxes seem endless, but among them, let's consider that the island of Lampedusa, where hundreds died last week, is home of the beach that many consider the most beautiful on earth.  The fish as symbol of Jesus comes from these words to his disciples: "Follow me and I will make you fishers of men."
The sea is given to us.  In the Latin phrase, it is "ours" – Mare Nostrum.  But the land is no different.  It's been given to us.  It's what humans do with it that matters.