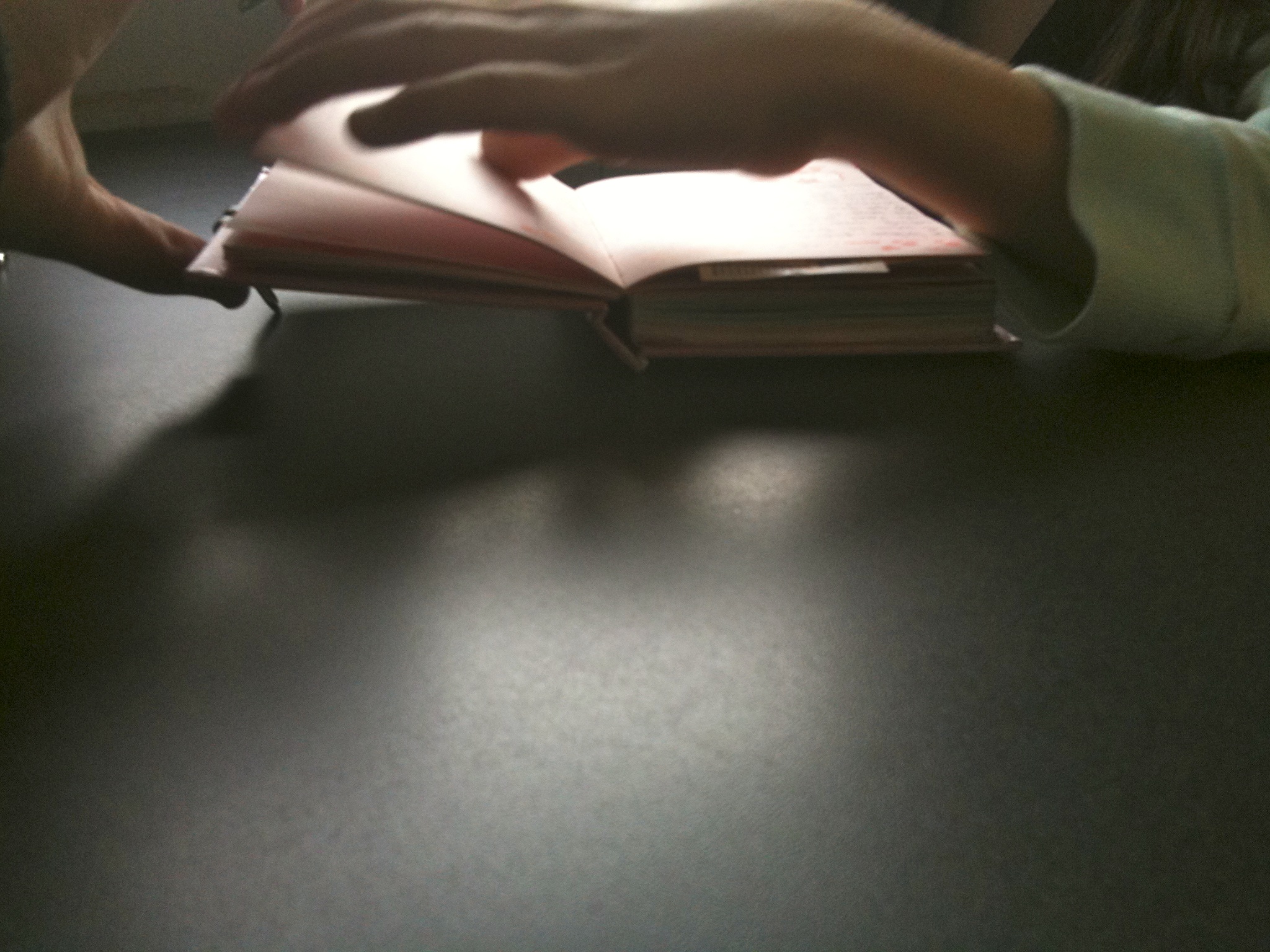 When I was eight, I kept having a dream.  Tucked under the covers of my four-poster bed, I dreamed of a large open book. A hand was in the process of filling the pages with elegant words, elaborating and unfolding the letters with pen and black ink.
It was obvious –  I was witnessing the story of my life as it was being written. What a tantalizing moment! A future I couldn't even imagine – fantastic adventures, stupid mistakes, whether I'd find someone beyond the silly boys I knew to marry – were contained. All of a precocious eight-year-old's questions – "What Should I Do with my Life?" – were there, in carefully written black and white!
I squirmed in my dream. The words were unfolding, one after another, and I was getting more and more excited, but I wasn't understanding anything because they were just – there. Just out of reach. Glistening on the page, still wet. I knew, already at eight, that they were…
I leaned in closer. And they disappeared.
As soon as I tried to grasp it, it vanished!   Gone, like vanishing ink. That book that I already knew I wanted to write, gone! The words ungraspable. Was it because it was…not for simple mortals to know?
I think of my recurring dream now because the big book is being opened. Rosh Hashanah is the day on which The One as Writer opens the Big Book of Life. And we are presented with the pages.  We tremble in its energy because it's before us, right there, but if you think you're going to have a change to see it – don't even dream. We will pray and apologize and cleanse and strip the grime from our souls. As badly as we want to read, we don't even know if we're being written in for next year!
When things happen, they will be after-the-fact. We're just part of the text of our lives. We are players in the plot of our lives. How tawdry, how wonderful, whatever!  We can affect the inflections, the colors and textures. But how it exactly unfolds… Don't even dream of looking.
Further reading: Helen Plotkin, Tablet Magazine