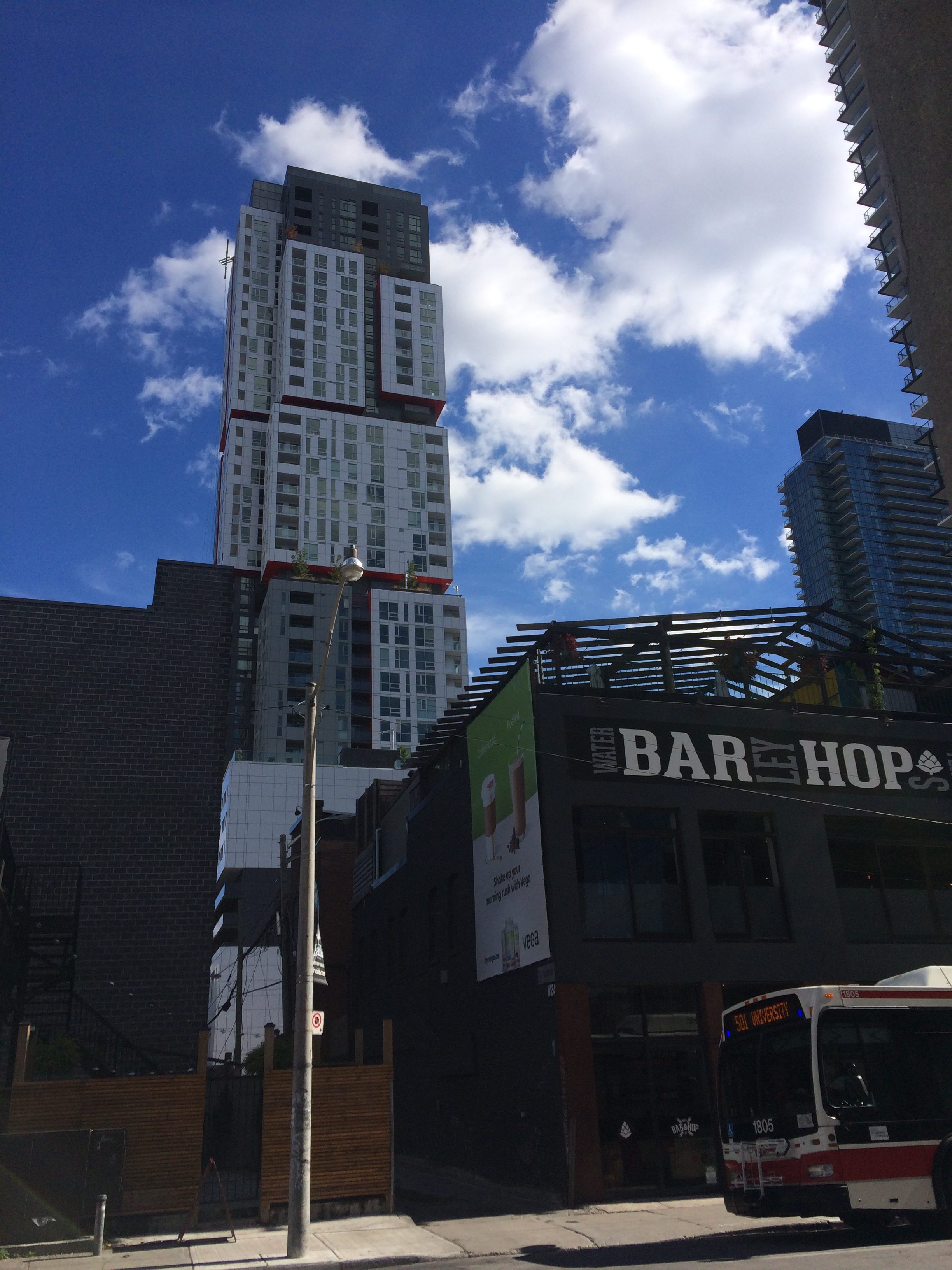 I do love cities.  The sensory stimulation is endless. No matter how gridlike the streets are, the sense experience never happens as an orderly unfolding – it's always overwhelming.  It's like having a bucket of water dumped over your head, being immersed.  You might be floating, drowning, being carried along by the crowds, happily, unhappily, both.
While visiting Toronto, I kept circling around one idea: texture.  The city is in the process of becoming a big deal on the world stage, and you can feel that explosion viscerally, on your own skin, in the mixed textures.  Lots of neighborhoods sprawl between the past and future – as if there is a pocket of Queens in Manhattan, San Francisco in midtown.  Glass tower on a block with two-story houses that lean in every direction.  You get steel beams and painted Victorians.  A street car disappears down a long avenue, a Frank Gehry museum like a giant whale in the blue sky beside it.  Post-modern towers and the back porches of tiny restaurants where kitchen staff smokes.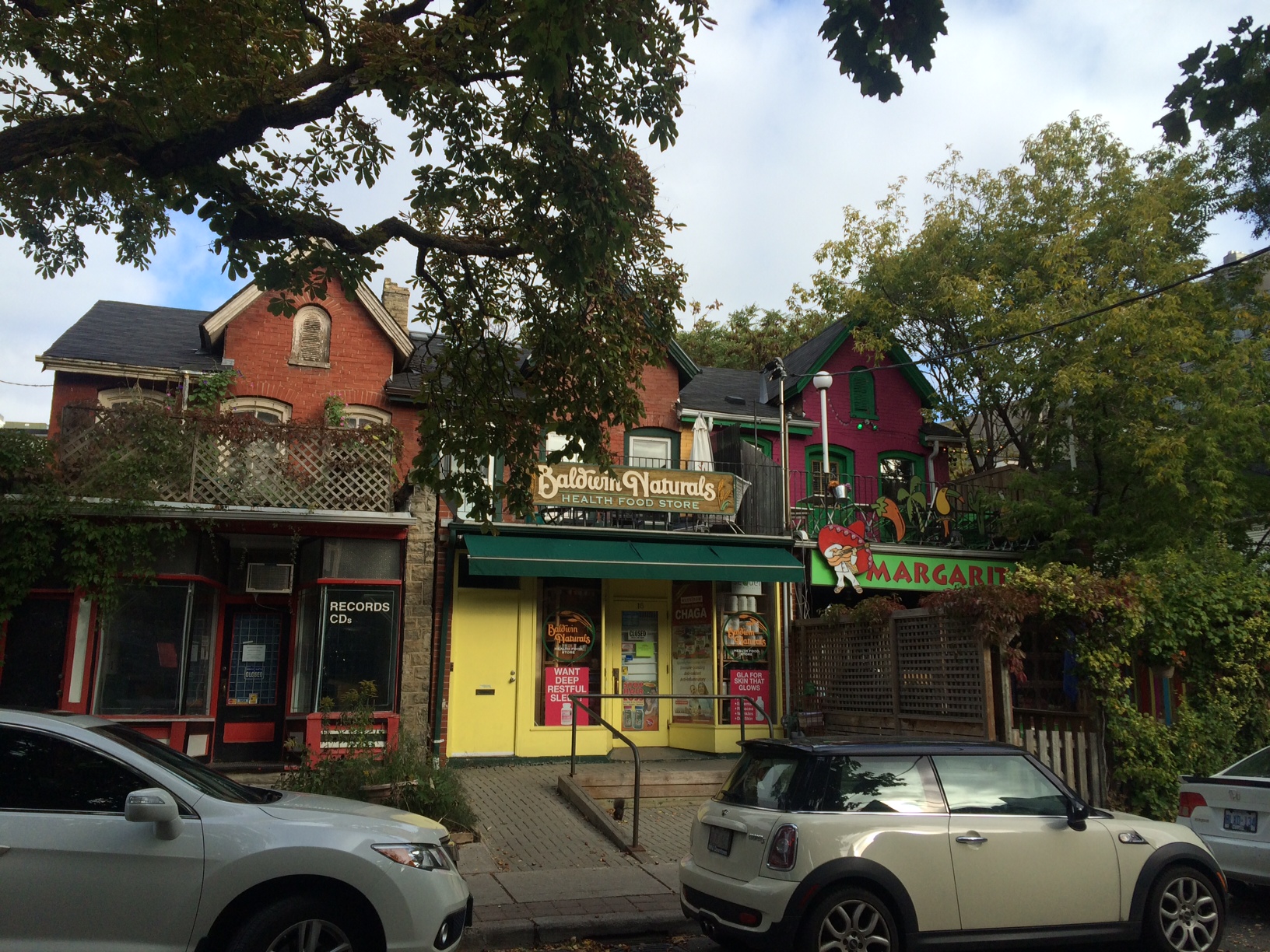 Small still thrives, confirming the idea that people can exist as autonomous beings in big cities. It thrives stubbornly, led by a food culture that underlines human contact.  The restaurants give onto the streets – little shacks of Mexican tortillas, the fabulous Mexican sandwich or torteria or silky dumpling house; the strings of rice wrapper dim sum, the noodle houses, the Ethiopian, Afghani, Indonesian, ahhh,  food is outrageously sumptuously present, bright, alive, spicy, piquant, fish sauce-haunted, lime, mint.
The ice of cool modern has become a multi-textured feast.