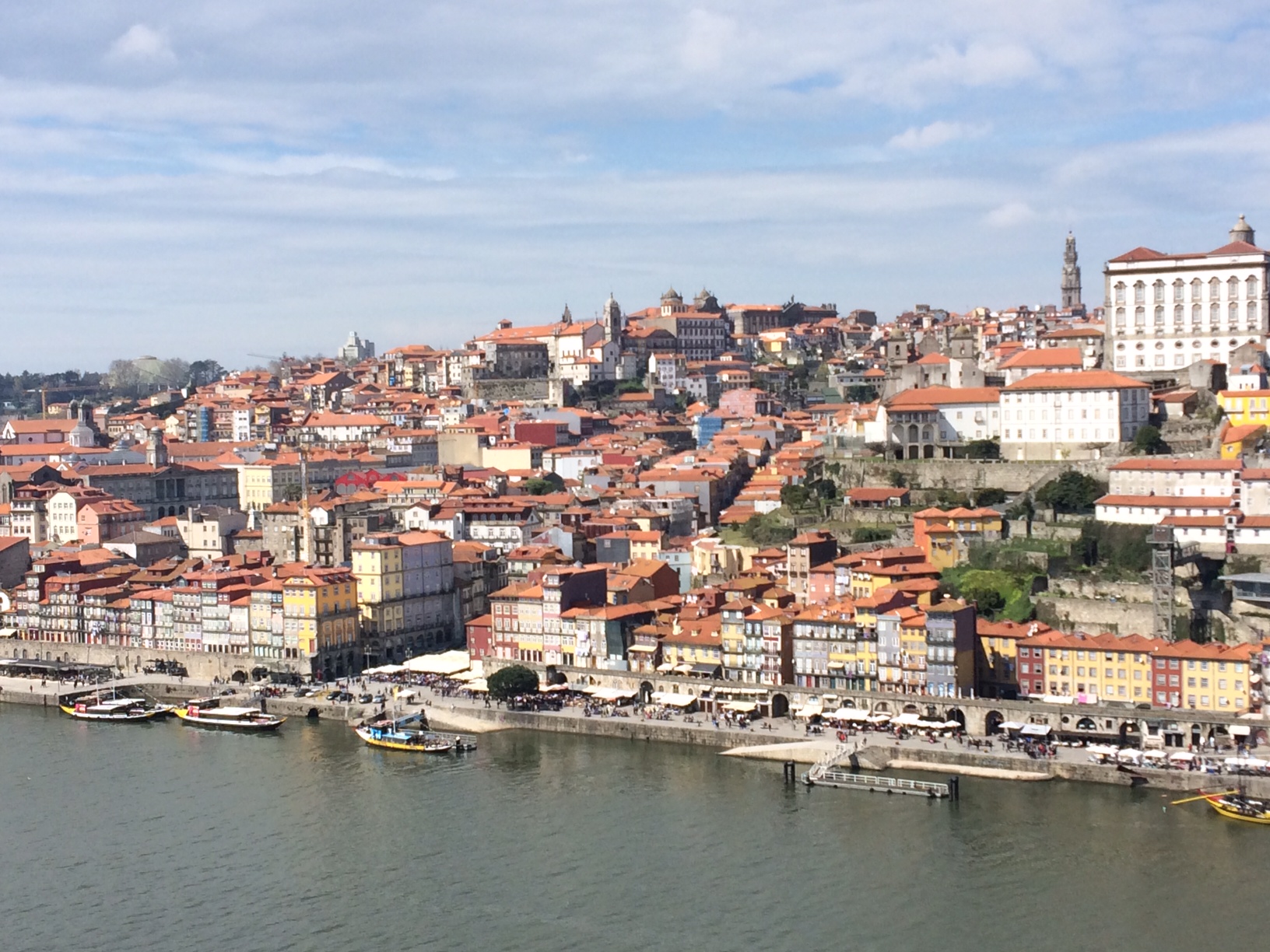 Historic Porto, on the Portuguese river Douro, is clustered with townhouses dressed up in patterned, colored tile.   They are stacked up on the steep hills, perched beside each other, faces looking out over the river as if waiting, watching for what fate will deliver. The faces shine in the sun, brood in the rain and glow at twilight with a romantic longing; at night, in the mist, the cobblestones are slick and noirish. "Fado" – fate – is not to be toyed with.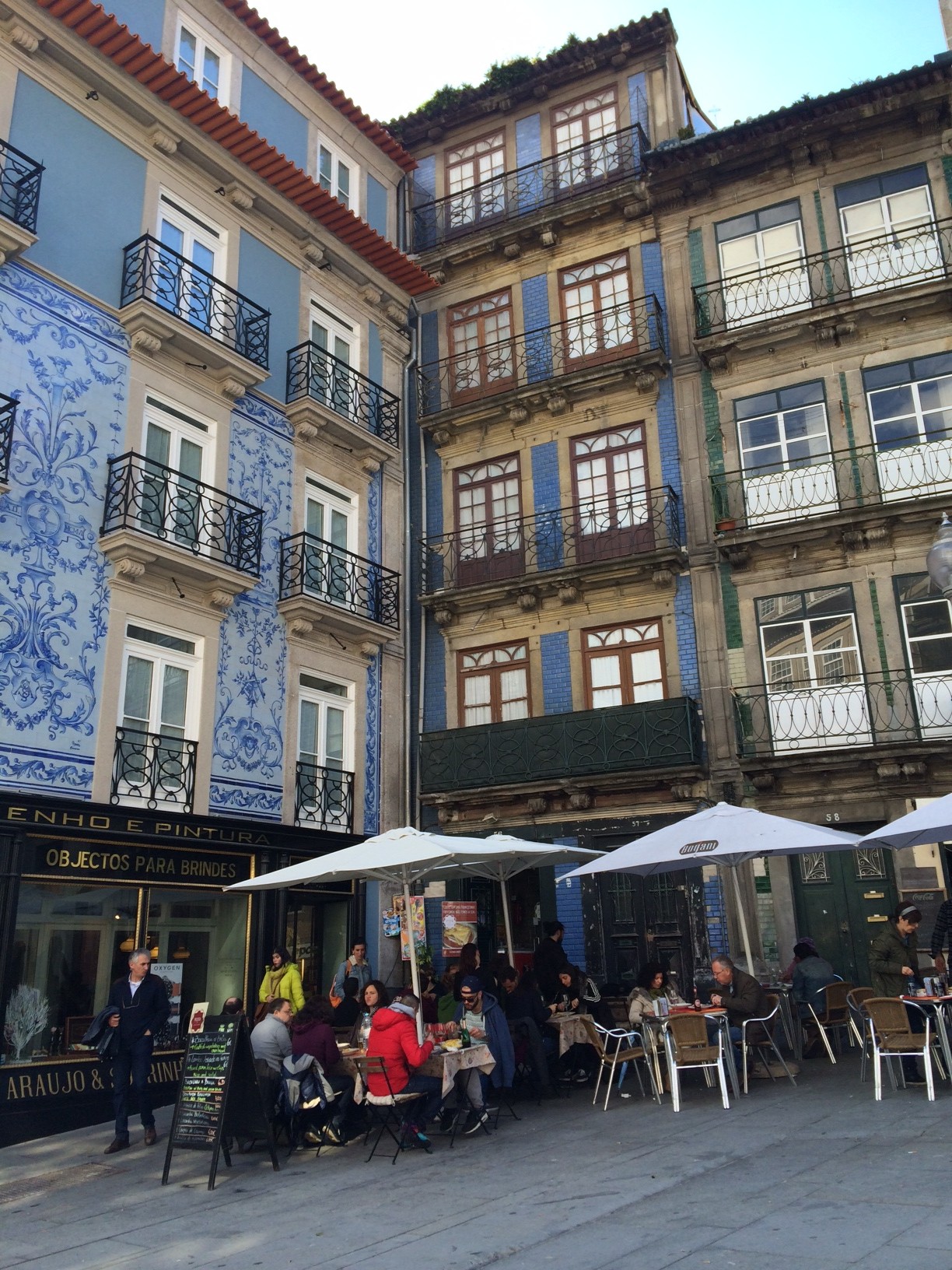 As if their facades aren't romantic enough, they're all decadent, half-crumbling, in the flux of falling or being raised up, of collapsing or being rescued. It's not a re-manufactured city, but one that has seen great and falling fortunes, from its days as a wealthy exporter of port to the recent troubles of 2008. The process and transformation is beguiling, all the selving of a city before your eyes.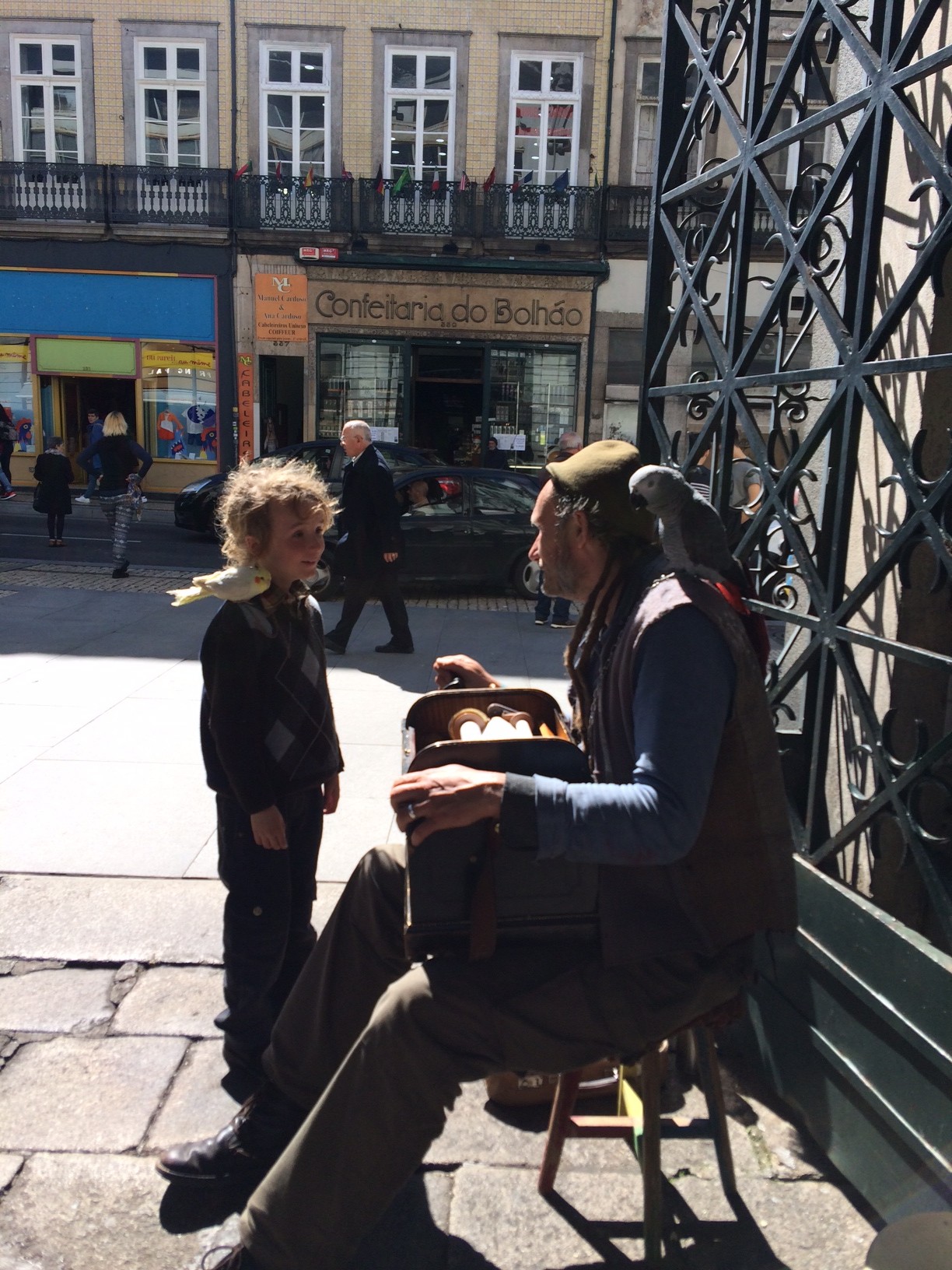 Which is what has brought artists and cultural tourists flocking. The night we arrived, we slipped right into a street of gallery openings, where I bought a dress decorated with arabesques of thin cork. We ate our way through multiple platefuls of tiny clams, fresh octopus and bacalhau in a sleeves of cornbread. Nata, the little flan-like tarts, were delectable. On Sunday morning, the locals crowd at the port for glasses of ruby or tawny port at 1 1/2 euros – a communal gathering after attending church where the imagining of Christ's suffering body includes gaping wounds and ravaged knees.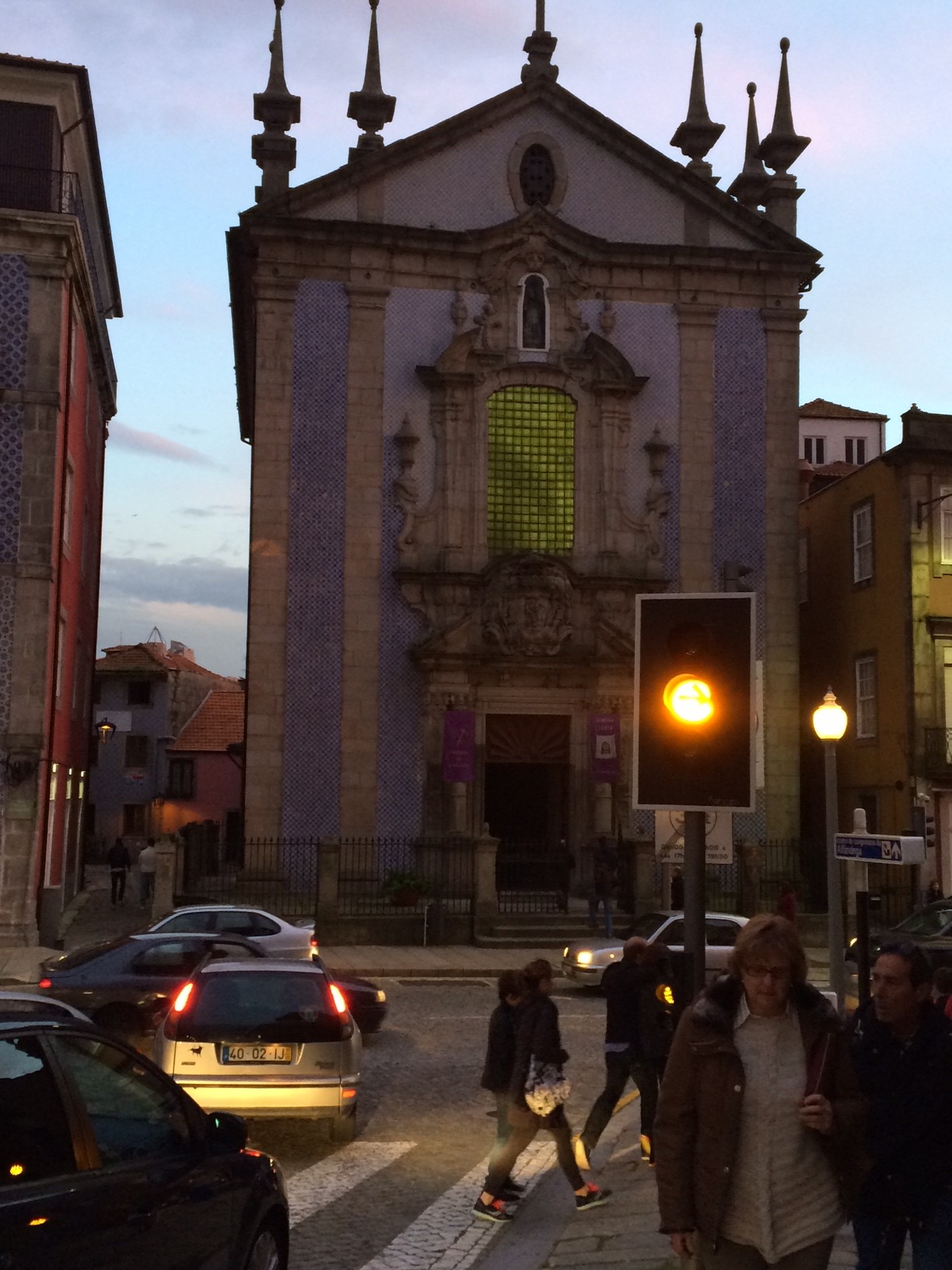 Then at twilight, the blue and white tiled churches wax purple. The city waxes purple. They go out to sip ruby port. It's a deeply imaginative town.