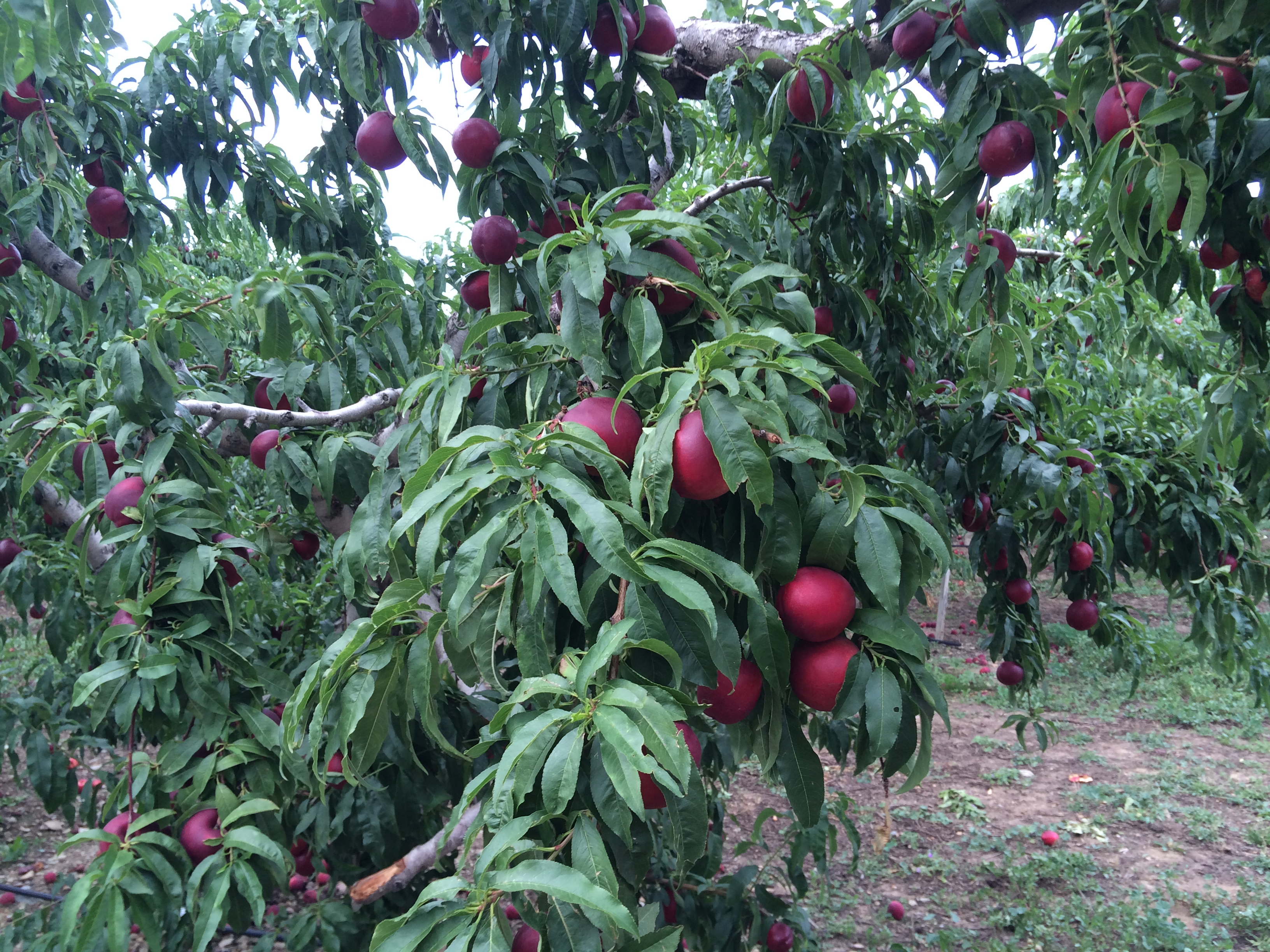 Staying in the Roussillon, in the south of France, you never have to go hungry.  You can gather your breakfast (and lunch) from the trees – golden glowing peaches, nectarines and apricots.  You can pick blackberries from brambles that drape the cypress trees.   Snap wild pomegranates from the fleshy bushes.  Delight in the figs that wantonly thrust themselves at you as you walk on the road, luring first with their scent, then with their sweet fruit.  You can wander down the aisles of vines, tasting the juices of the carignon, grenache and muscat grapes before they are crushed for wine.
There is a long tradition that you can walk the length of French Catalonia without coming upon a gate.   Although these orchards have private owners, so far there are no electronic gates, no watchdogs.  A few lone fruits given to a passersby won't upset the balance of anything.  It's business, yes.  But the earth here gives, and it is enough to nourish those around them – if only everyone could recognize it.
As Shakespeare writes in King Lear, "ripeness is all."  Yes!  Bring it on: the ripeness, the color, the gorgeous sweetness even at the height – or waning – of summer.  In the concentration of sweetness is a consciousness of its impending end.   Here's to ripeness for all who can grab it – ripeness for all!