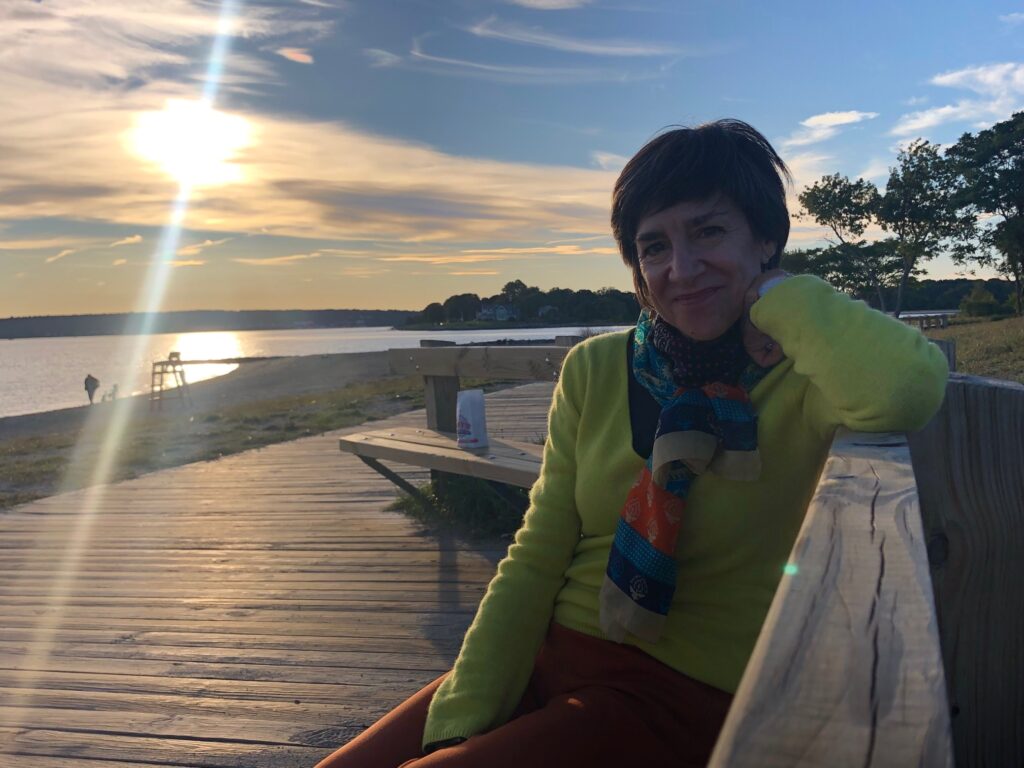 Back in the day when I was a kid, it seemed cool to be an old soul. Whoever first enlightened me, when I first heard the phrase (to be or to have?), I don't recall. Being an old soul seemed like a good defense for a solitary or brooding adolescent— especially when you have big black eyes too serious for your face!
Now that I'm not a kid, I'm thinking it might be cool to be a young soul. It's not up to us, of course, not on the smorgasboard of options. Yet after yet another birthday, I'm thinking why not. It always takes a while to come to oneself. This old soul has learned a few things; it understands that play makes everything tick, beauty is real, everything keeps turning and flowing, go!
Now during the Jewish High Holidays, we are told that our souls are washed, we get refreshed, the clock is set back to how God made us, we get spanking fresh souls. Birthday of the world — aha! Old soul, meet young soul. May you be renewed, and be yourself.