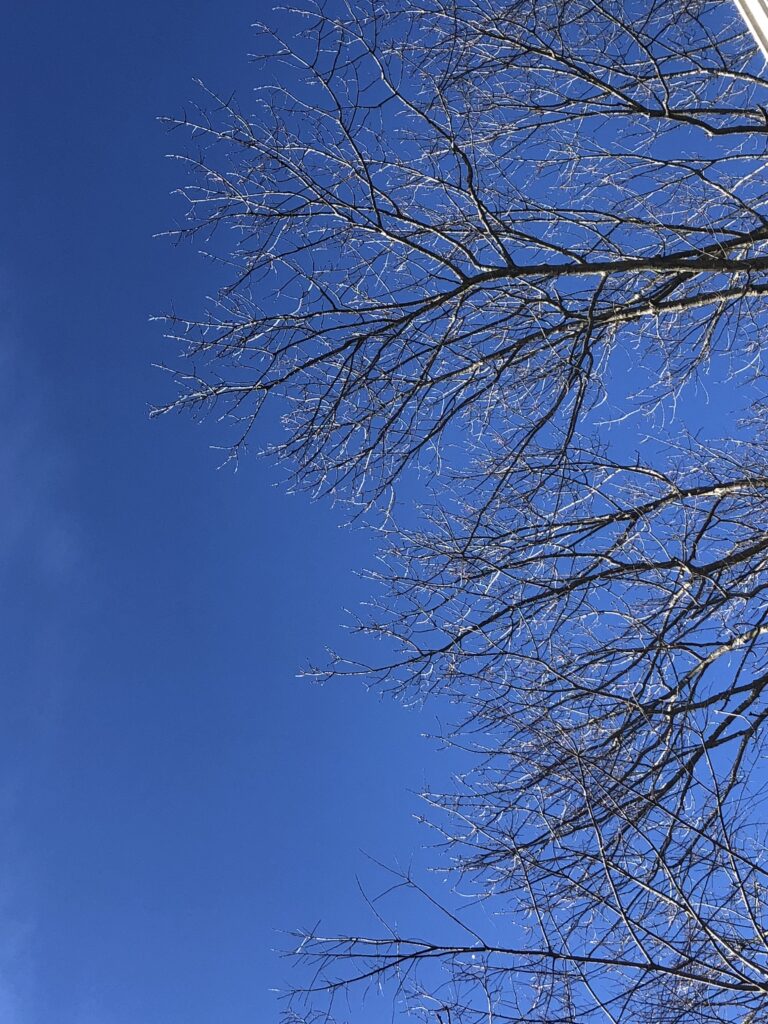 The world iced, every inch glistening in the sun.
Zigzag tracks of our house cat that has walked away.
Across the bay, a tanker moves at a glacier's pace.
V is talking — the garage door pasted shut,
my eye straying to those lights, frozen droplets
in the branches — champagne.
If I didn't have myself, where would I be?
A moment deep and wide for drinking.