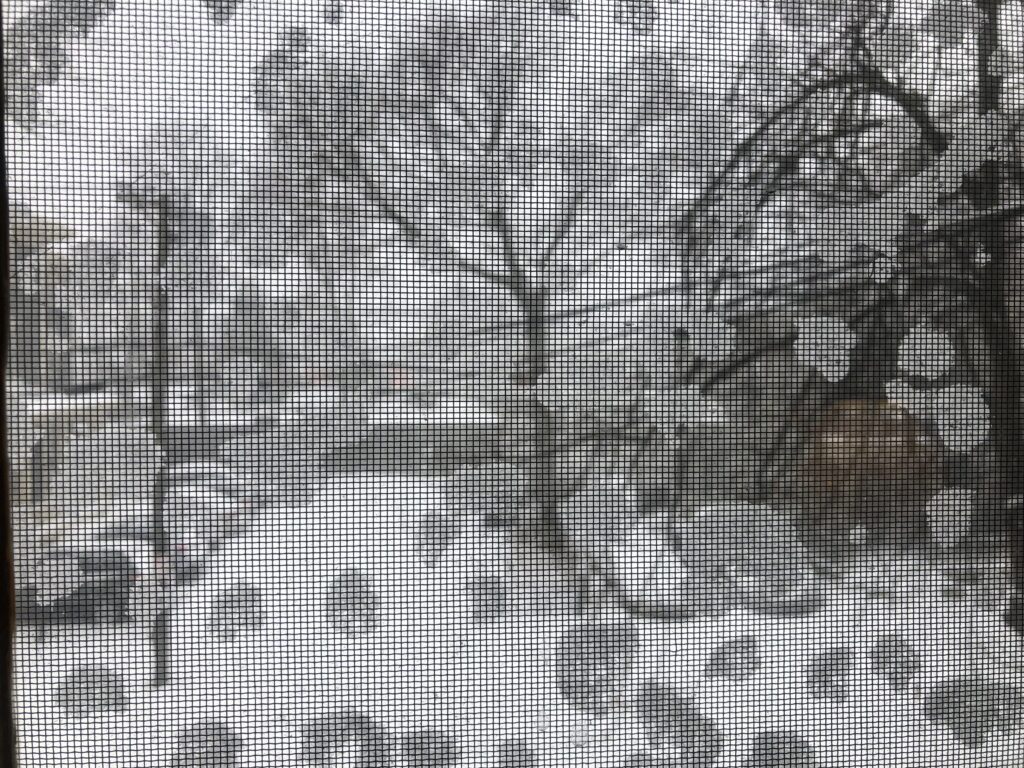 The fun of digging out is that we are digging out from what we are seldom digging out from.   We are not working our way out of spates and chains of email, nor piles of snail mail, nor escaping oppressive debt, nor solving social tangles of our own absurdity, nor pulling back from excess of adjectives or superlatives that have piled up in a crush of ecstatic emotion, a dizzying sense that this equals that — therefore the more metaphor, the more alike the underlying structures of the whole world.

Phew! We are digging out from snow.  Two glorious feet of it.  With shovels and muscle and terrifically repetitive motion.  Some with snow blowers, and some with plows attached with pickup trucks with brackets. We are scraping off layers to get to deeper layers that will eventually yield a familiar bottom.
We are digging out. The spinning that we often do, as poets, is calmed. Replenishing, never static. We can feel ourselves like birds gathered in trees, shaking off the branches, thinking of nothing but delight.