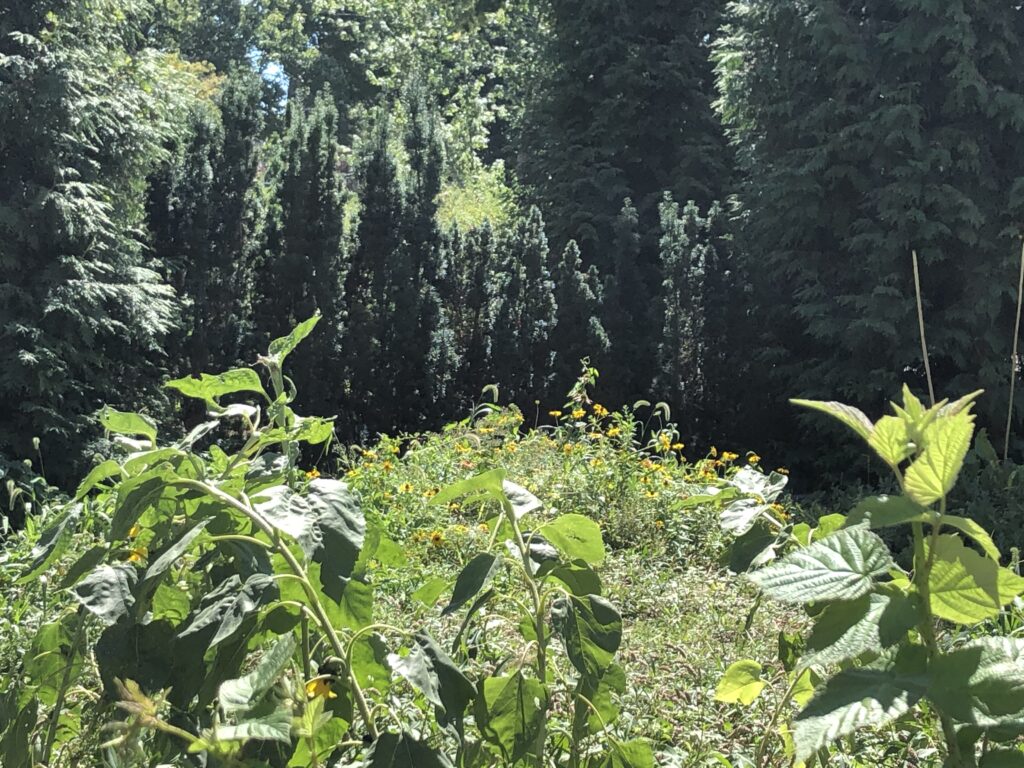 There are those who hate cicadas as they hate the summer sun. I myself love both. The haters hear cacaphony, noise, intrusion. They hear one solid tone – abrasive – not noticing how the insect chorus of crickets and cicada throbs, then silences, throbs again. They hear "scissor-grinders." They hear the snapping of a tab from a cola can, up and back, in magnified repetition. They don't hear the hum of deep satisfaction or the sense of time passing and the moment fulfilled, though maybe they hear grief in summer's end.
I have wracked up an array of pantheistic images of this summer soundtrack which have come in handy this most trying of weeks. Time slows in August, that motionless high summer standstill. But I, like many, found myself staring at spectacles of dystopia. Further incursions of terror. Election Day dread. The top somehow keeps spinning, even as it slows down, teeters, leans as far from its axis of normalcy as seems possible. Light sweat becomes greasier. The levels of cynicism keep upping, possibly a way of preservation.
The insect chorus kept spinning.  For some species the high-stakes erotic daytime display is a suicide song. But at night, the song softens to a rhythmic chant, a round of pure incantation.  As the dervish dances into trance, the insect night calms to its given.  I've heard an eternal soundtrack, the god in timeless dance shaking her string of bells, every night from a different limb.  Or worshippers in thrall to cosmic energies, in a public display of meditation. I've heard a sound girdle across the earth's broad waist, a web of communication, the chanting wordless word of consolation.  It's there, for those who listen, and I'll be listening keenly as the seasons shift.