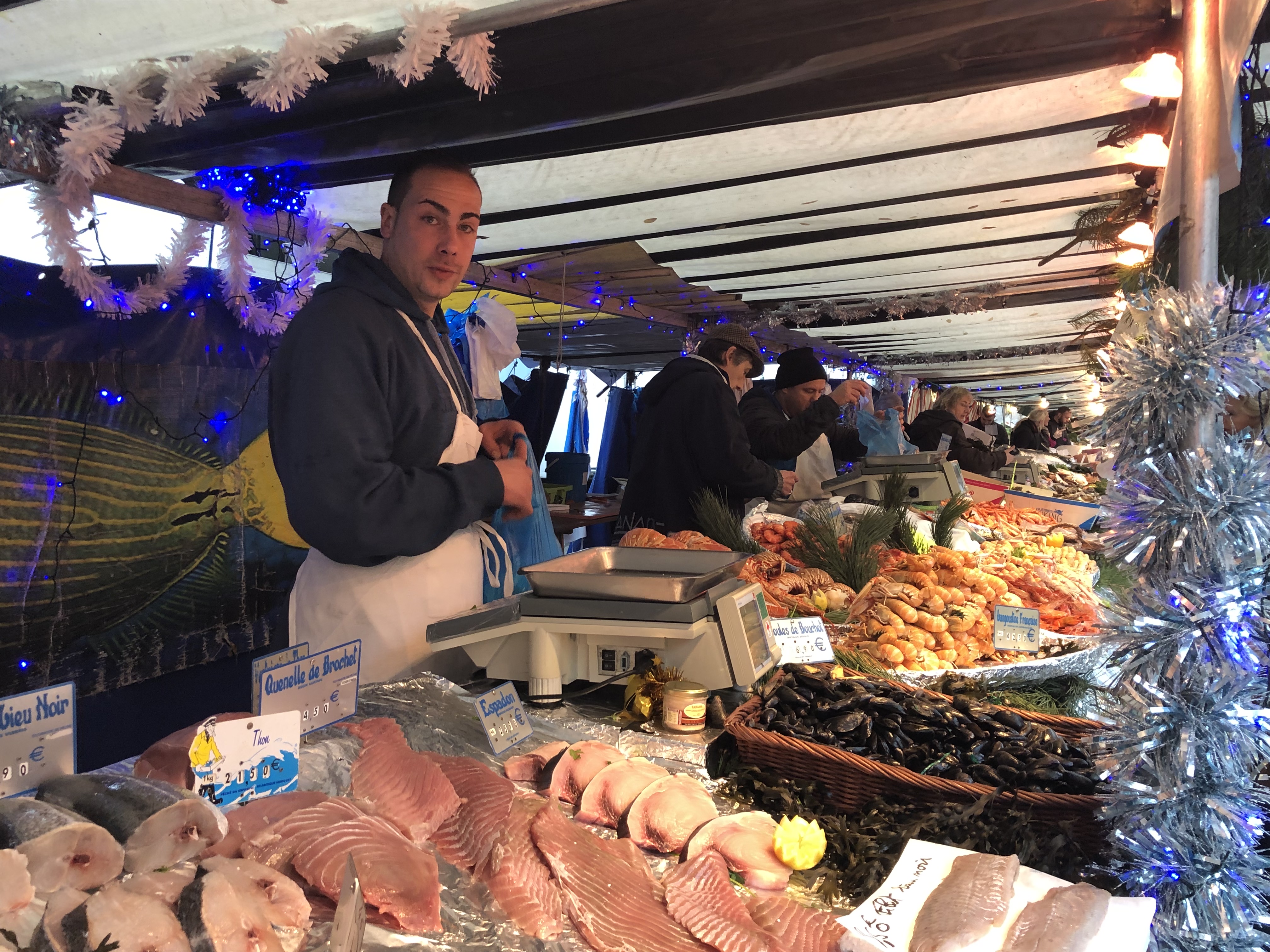 For Noël, the French received a gift of unknowingness. It's a lucky gift!  Les gilets jaunes have doled out confusion to their compatriots who are singularly sure of themselves, gifted in the pur et dur, the absolute.  Their clipped  "mais oui!" or "mais non!" has, until now, been singularly annoying.
In this new moment, when asked about politics, people pause, hesitate, search for words that are taking days and weeks to form. They glance out the window at the full moon, the crumbling cornices, the slate roofs. Roll over, Descartes! Perhaps there are no answers at all!
Yes, the conceptual ways of thinking are sinking under their own weight.  The good news is that the French have a great correction in their back pocket.  Food, or exquisite attention to the everyday.  The marchés are cornucopias of oysters, escargots, fishes, feathered pheasants; they have a milky way of pungent cheese, chocolate and of course the faucets nearly run with wine.  Celebrations aren't just about consumption: they are happenings of community.   I also think of Francis Ponge's poems about oysters and escargots.  When systems can't be trusted, when they fail, go to what you can touch, taste, what is close to the heart. Don't go to nihilism, go to regeneration.  It's a chance to reimagine what society could be, to clear space for imagination and the beauty of what is.
We saw a show of the photographer Willy Ronis, whose brilliant eye caught French culture in various states of undress, layered with two or three complex emotions. Reading a plaque, I was astrounded when the critic wrote, 'After the interruption of the Occupation, he returned to …" Feathers ruffled at first, I thought, "As if the Gestapo was a minor thing!" Then I remembered la durée. I realizing this is the strategy of half full: back to everyday life, back to reality.