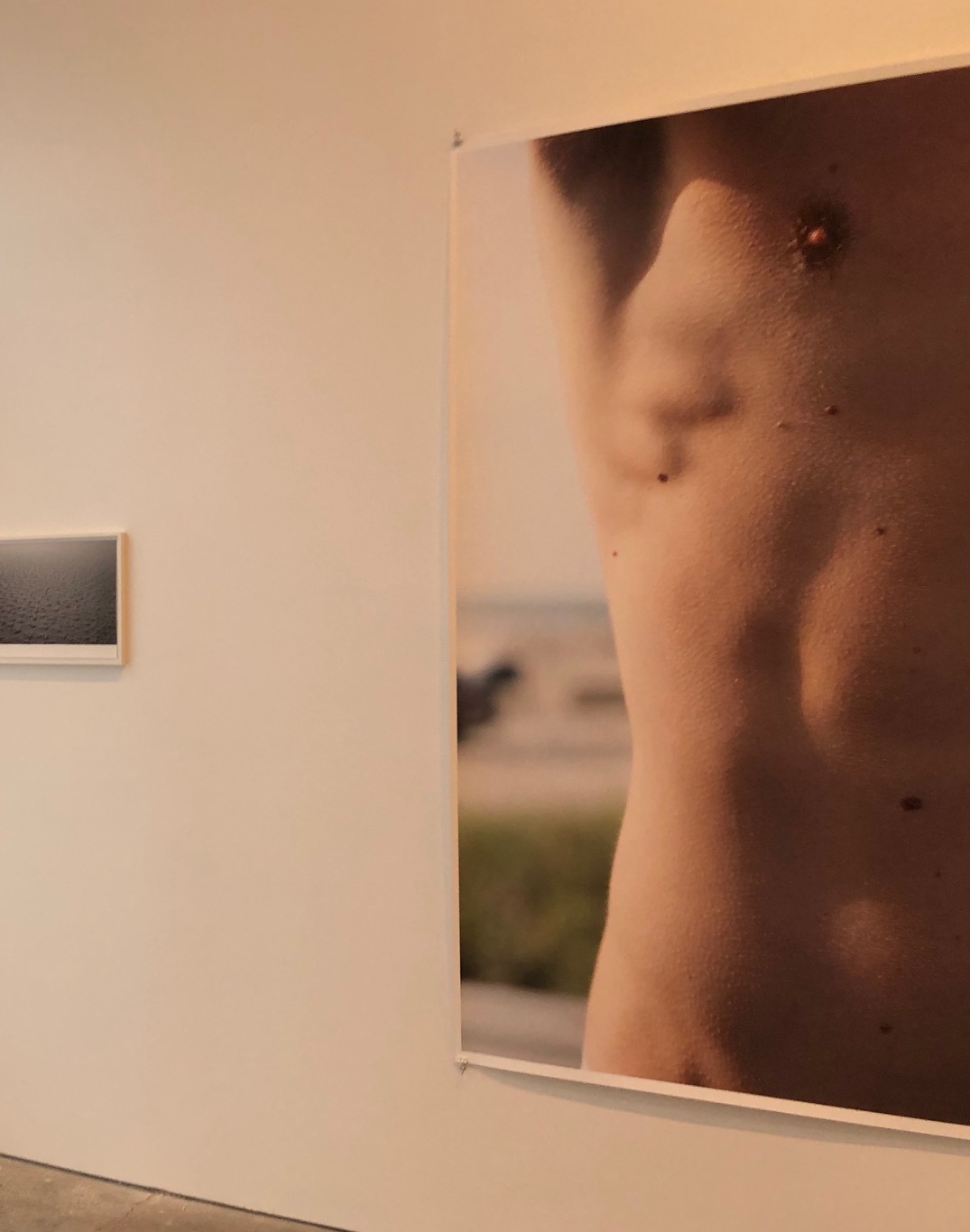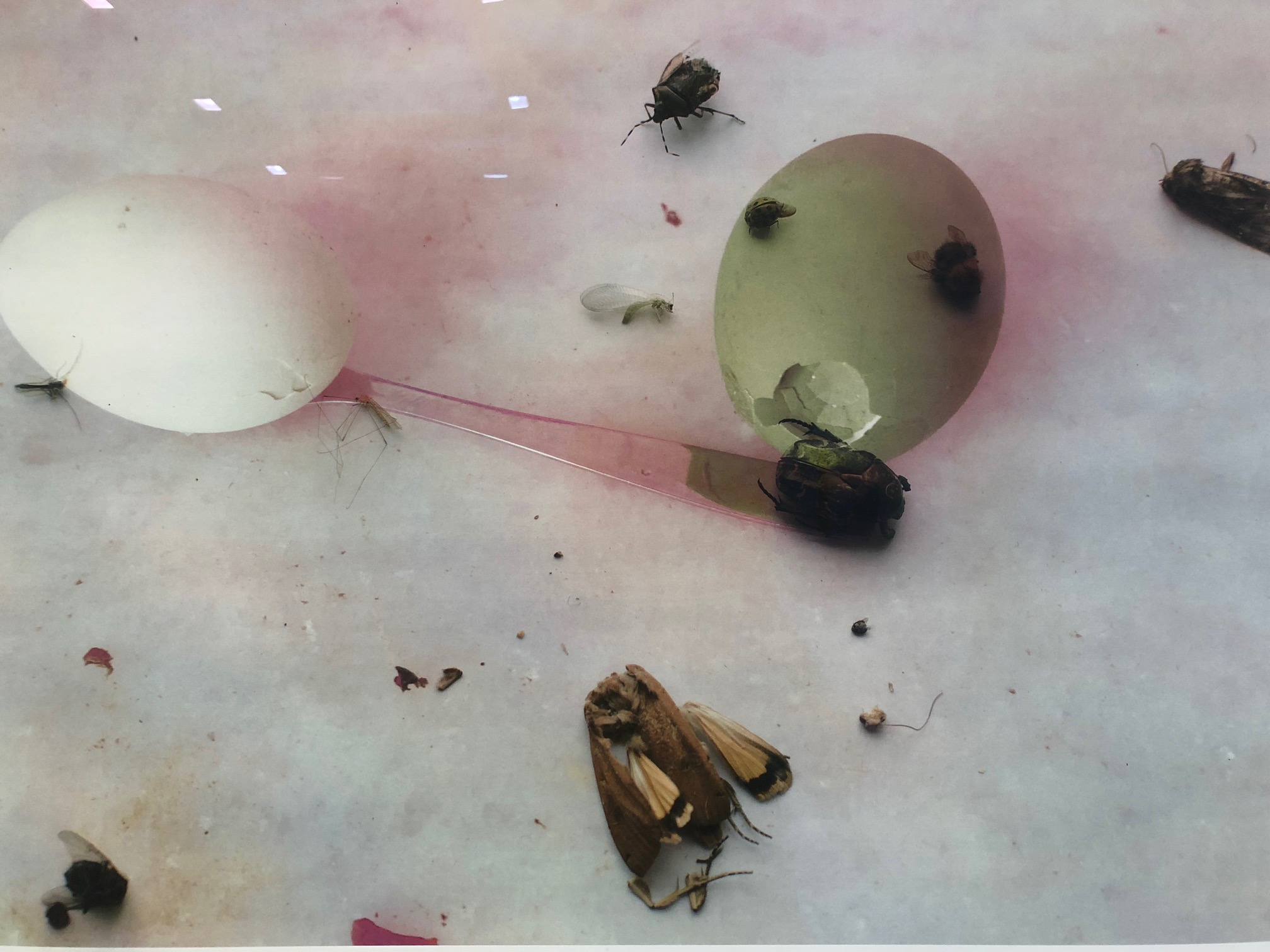 Wolfgang Tillmans creates his gallery shows like books of poetry.  The influential German photographer treats his viewer to work that varies wildly in size, scope, subject, united by meditation and attention.  He puts things in front of your face you want to turn from – a bloody decapitated lamb's head.  Of course you'd rather look look at the immense and heroic boy's torso – although at first you might look away thinking it is pornographic.  What is it?  A flesh rendering of Michelangelo's David? It is a surface of skin and muscle arbored by a field of soft bending hairs, hundreds of them, winsome and alert.  It's a topography of the body which makes you wonder if the landscape you saw before is the body of the land or the land of a body.
Tillmans' attention demands that we pay attention to the undressed backs of IPhones, to the delicacy of flies' wings and egg shells.  There are photos of socks and scrotum sacks and grace-brushed eggs, all of equal weight.
And the ultimate – a forgotten orphan of paper.  Two pieces of translucent acetate stuck on the ever-whitened gallery wall hang out with these professional photographs.  They're part of the gang.  As you wonder why they're there, and move back to again to look at them, they flutter.  They're breathing, skin so sheer and cheek in bloom.
Our friend Isabelle Rose, who helped hang Tillmans' show at David Zwirner Gallery in New York, said, "If someone showed that kind of sensitivity to me and to everything around me, I'd love them forever."