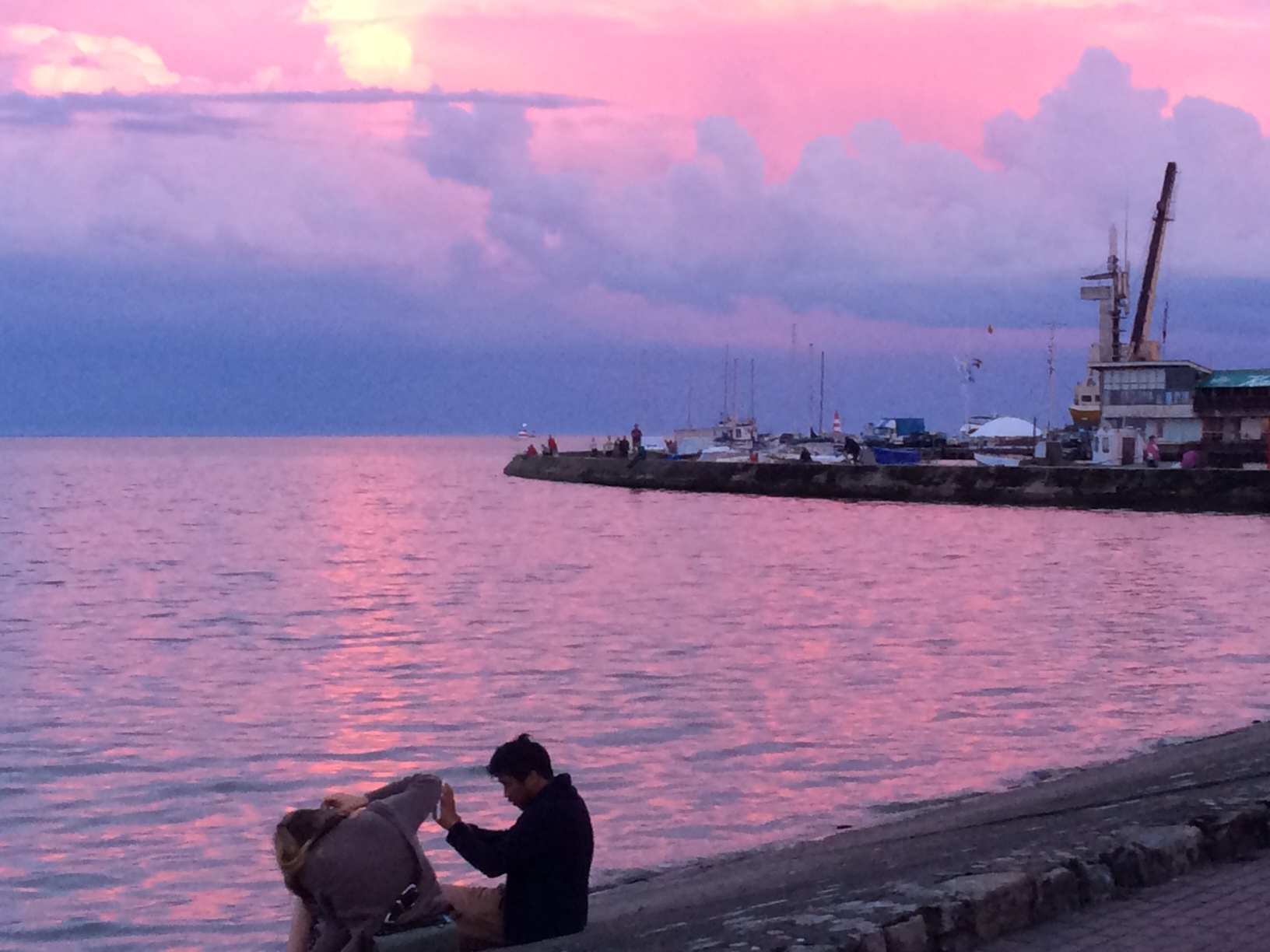 I've wandered into a beach dream of Lithuania.  Here in Nida, on a lovely spit of land not unlike Cape Cod, the small country fantasizes of forgetting its very complicated history.   Dreams are on display.  From its Prussian past, its Russian past, or its EU present?  A mix of each.
It's northern, a land of down coats and thick forests that mark their landscape.   You're never far from getting lost in a pine forest.  The forest is public space, like Central Park is to New York; people enter and walk slowly, leisurely with a certain forgetting and a certain awareness, towards the Baltic sea.  The forest feels like a giant terrarium of light and bark and swooping birds.  Trunks look like boat masts.  The light is unfiltered; psychedelic green, as if moss has been beamed into its still and floating orbit.
Strolling from bayside to the beach, one begins to get under the skin of the Germans with their physical culture, their hiking boots, their romance with nature (this part of the country belonged to Germany until WWI).   And walk in the shoes of Russians who love their slow wandering through the melancholy forest, taking time to pick mushrooms and rowan berries.
The other striking aspect of Nida is the public space  – in the US it would be largely privatized.   Here, it speaks of the old seaside resort that Soviets had to organize for their population to enjoy during the summer, with an EU upgrade under German tutelage to make it work.  The public promenade which runs along the bay is full all day with bikes and people walking, clear gleaming light until 10:30 at night.  The bay is flat and placid, animated by a metallic gleam that pulls the sea towards the sky until they meet and seem to merge. No wonder Thomas Mann built his house on a (magic) mountain (hillside) with a spectacular sea view.
For other Lithuanians, the dream might be a tidy little chalet with cut-out shutters and geraniums, at woods' edge, with a big white BMW parked in the driveway.  Certain men seem to like muscles bulging on their back, muscle cars and women whose hair shines salt white.   Teenager boys prefer their own man-buns.   It depends what your dream is.