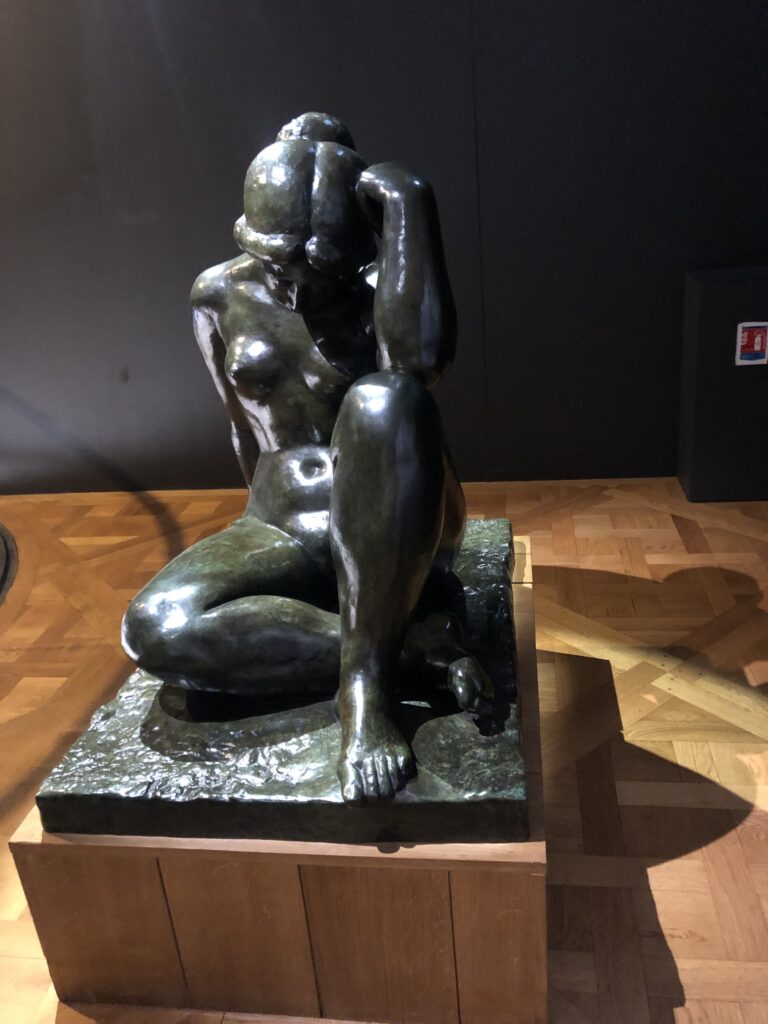 People suffer and throw themselves
into the Seine. The buildings have scars
which grow lighter like our skins.
Shop women roll their cat eyes jealously,
hearing we're American.
But what provocateurs they'd be,
their loving presentation of breast
set like cake batter inside a bodice,
the body as curse or chalice.
So frank, so chalice the flesh in Paris.
So I was reminded of giving birth
27 years ago – while buying vintage
clothes, the owner and I discovered
we shared the same gynecologist!