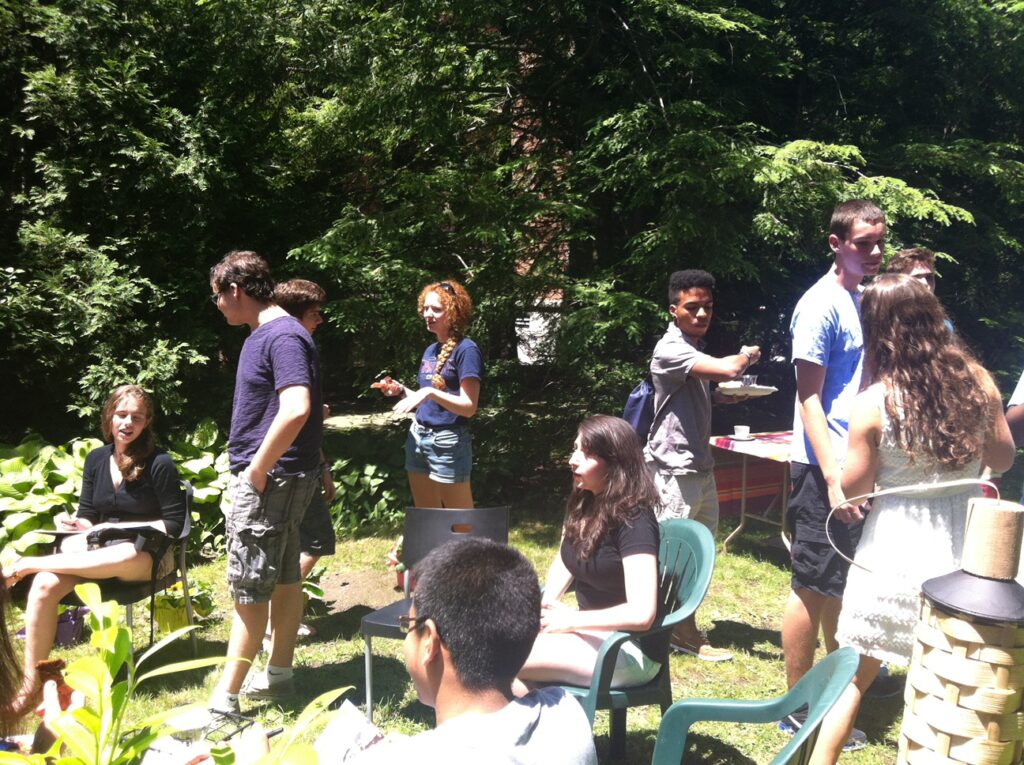 Someone snapped the light switch, and suddenly it's summer. Suddenly people are having fun.
The question mark of an existential figure that walked the streets alone, toting laptop and phone — he's been replaced by friends and families walking in public and laughing with glee, spilling onto streets eating and drinking.
They're living plush as the young grass, right now. Something we always knew but forgot, and had to go back to origins to retrieve.
Maybe this bright green exuberance will become parched, and our wandering techie will go back to being malcontent –  "I hate the sun!"  
But for a moment on Memorial Day weekend, Ezekiel has his day, in all his doubleness: All flesh is grass, all its goodness like flowers of the field.
Dead soldiers had lives as frail as grass.  At the same time, all that grass – all that goodness – what splendor!