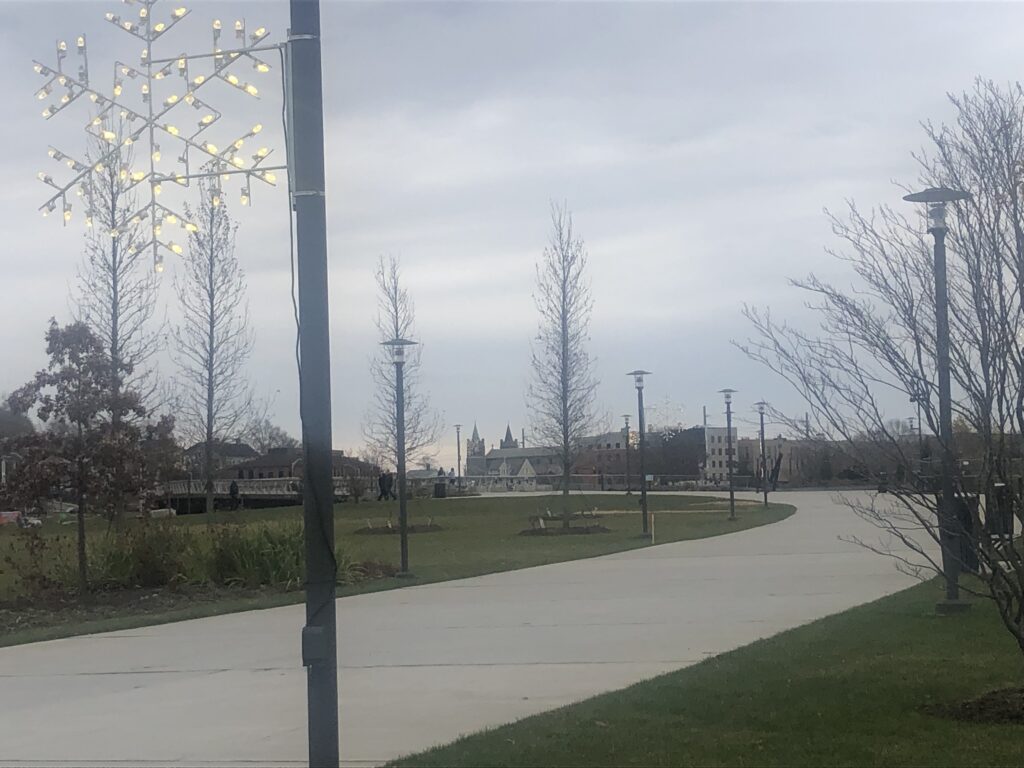 "The colorists get it entirely wrong: nature is colored in winter and cold in summer, there's nothing colder than full summer sun." Tell me more, Camille Pissarro! Tell me, French landscape painter, about winter's color, now that leaves now lying dry in piles, like potato skins or paper bags, light, giddy in the wind, when the pale tones of sky seem colored by remainders. What am I, color addict, missing — what can I see better?
Oh, the brave red leaves still bright on the chokeberry!
Oh, the clouds, neatly and darkly swirling as I leave the wine boutique, seemingly curated for a consumer outing.
No, those eruptions of drama are too easy, low-hanging fruit.
Pissarro was sure of his paradoxes, having meditated on painting, perception and landscape with a young Cézanne. (I'm reading T.J. Clark's "If These Apples Should Fall."). As I unravel this, I see that Pissarro was a consummate stylist suppressing the tick of giving humans what we want and need from nature, of pressing human eros onto landscape. Instead, he gives us nature without desire. Instead of our narratives of drama and excitement, he gives us a swath of everything without hierarchy or privilege, the totality in concert. It's less a harmony than monotony, a stretching of a country moment, as Clark writes, "unique, noticeable, difficult unrepeatable persistence."
Not beautiful because of a hidden light, but because it is stubborn. Winter's long contemplation.