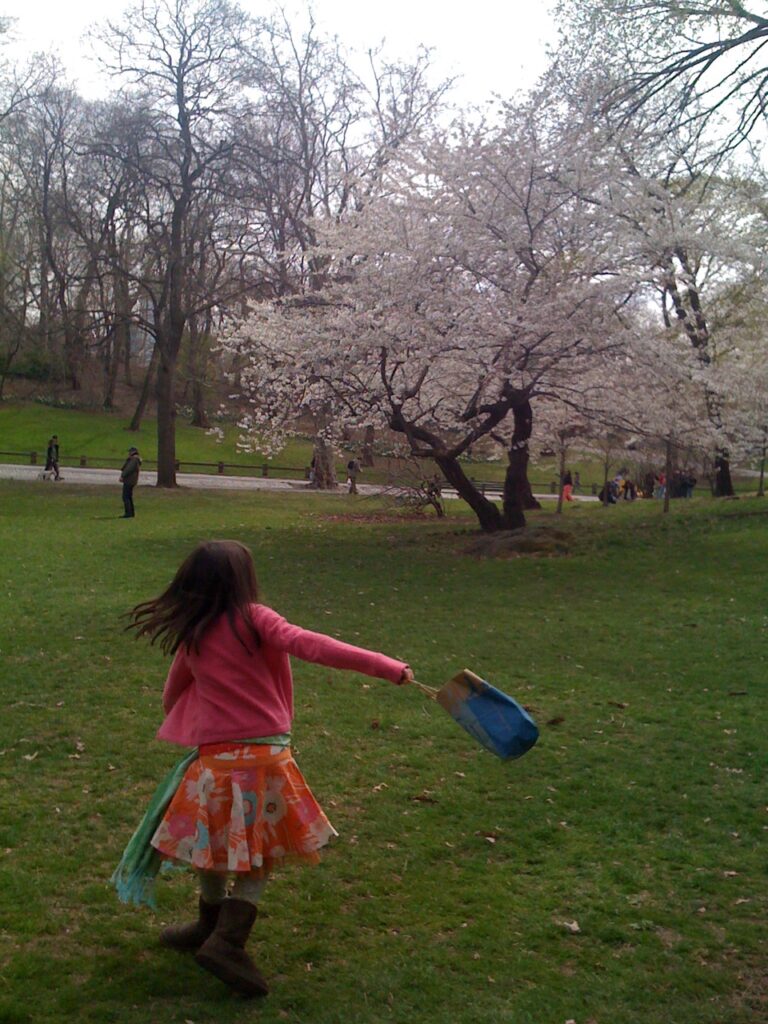 "Ambiguity is the world's condition.…As a 'picture of reality' is it truer than any other.  Ambiguity is."  So says poet Charles Simic.
In that spirit, I submit spring. Yes, spring is a bouquet pulled and given from the dark dead closet of winter by a surprise lover — and yes, spring is a wide sky of clotted clouds and warty trees. Yes, canopies of white cherry blossoms making the city street into a wedding lane, and yes, wondering if those branches that scratch the blue sky are dead or slow or what?
Yes to Bermuda shorts and flipflops, yes to down vests with down parkas. Yes to breath-scented bacchanalia; yes to depletion and childhood colds that repeat every season.
Yes to People of the Book celebrating religious holidays like overlapping dinner plates; yes to fractricidal wars. Yes to moral imperatives that command and consume us; yes to the audaciousness of hope. Yes to too much, yes to breath.