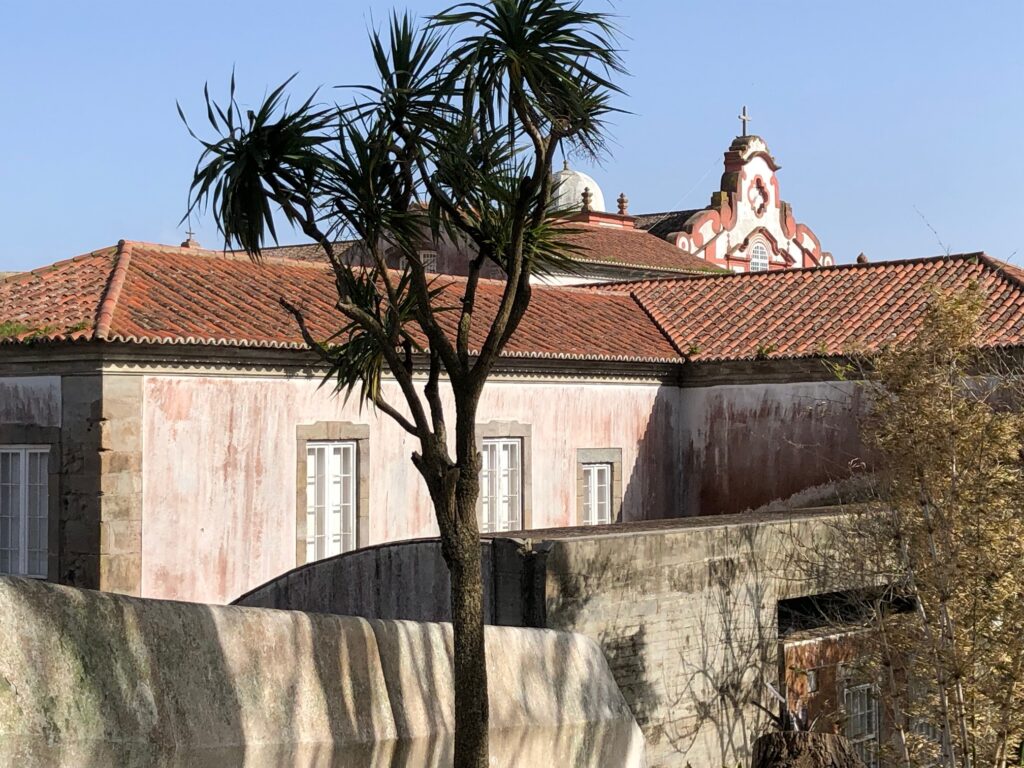 Visiting the Azores has a strange fusion of 'Here I am' and 'Where am I?'. Call it a confused familiarity. Our host on the island of Terceira presented us with a golden loaf of sweet bread — kissing cousin to the sweet round on Ives Street at the Silver Star Bakery! Back home in Fox Point, Azores banners hang from car mirrors, fisherman sell me their silvery catch from the back of a truck. Living in RI, we've been imprinted with the nostalgia of others, our largest immigrant population from Madeira and the Azores.
But the encouter with the archipelago has its own suspended reality — nuit blanche, arriving without a night's sleep in the middle of the Atlantic on an unknown island. Under the airport roofs birds were singing. A city called Angra do Heroísmo, low church bells intoning. Misty bay, veils of rain. Whatever I was expecting, (small villages, old men and women collecting vine cuttings, tending their fig trees) was superimposed on an impeccable, chromatic seaside capital. White and pastel houses alternate, holding each other from tumbling into the sea. Air playful, soft, doing little arabesques over the dashing Atlantic. A man was etching in the sand a giant heart with the words Ukraine atop. Like everywhere, credit cards, wifi, fries, English nearly perfectly spoken. Unlike everywhere, a cheerful Catholicism —candy pink cathedral with a zigzag turret – blue hospital/church — seems central.
There is a sane and calm mode that has created faith in sustainable tourism.  Bulls roam where grass has grown over massive old volcanic craters.  Volcanos created the place and still rule with possibility.  Over on a nearby another island, Sao Jorge, one is threatening to blow.  Except for locals in its shadow, no one seems overly concerned.  We live with it every day, one man says, naming what might be their motto: live with.