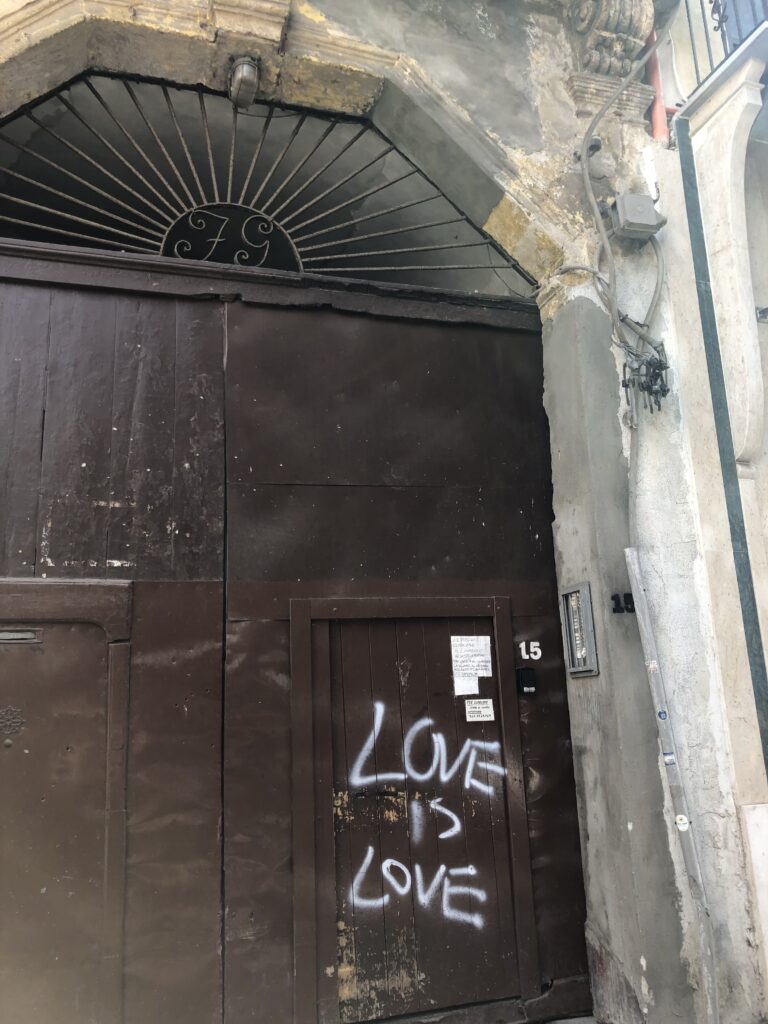 One charming cliche pops up when you are going on a trip — people ask, can you pack me in your suitcase? When you're returning, it's a moot point. Or is it?
I wouldn't have known it when I was boarding the plane, but now that I've unpacked and am reorienting, certain things did ask to come back.  I'd call them mute things.  They are live elements that I encountered, with which I shared space and shared alert, vibrant moments.   They are inanimate but have subtle voice and life.   These things called and intersected my perception.  They cracked open staleness, cracked open language that was carrying pragmatic messages without carrying surprise, and winged across the abyss. Many, many aesthetic happenings that happened inside and out.
The energy of traffic that moves like the ocean's surf, its waves of energy roaring forward, pulling back, lulled by a lazy club beat. A dull blue bucket in moonlight as an old woman lowers it on a pulley from her terrace. Active volcanos that grow like children and move towards the sea. The soft bee sound of motorbikes. Color that is there beyond us. A recognition of the brilliant chaos that swarms us, reminding us that we are participants but not masters. If we listen, we get it. They travel with us. Carry on.