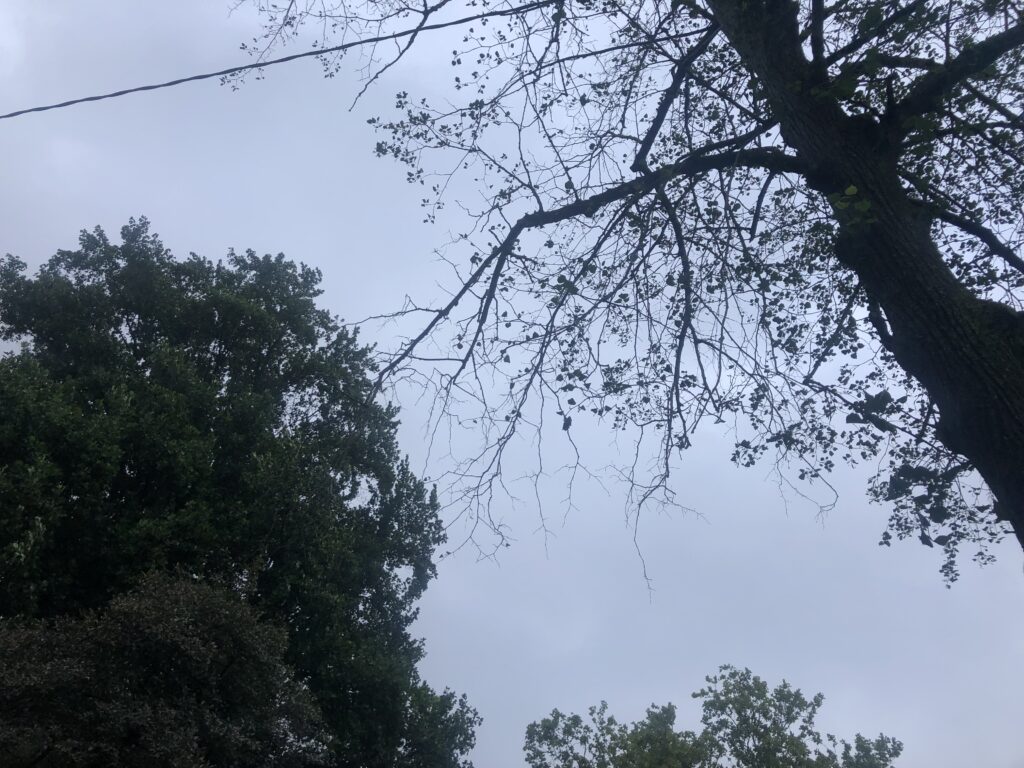 To be hot and uncomfortable; to be cool, a slight shiver from the shower, body meets air with friction.
To feel free, unfettered, released from questions that seem to dissolve themselves; to find those questions pulling down your head.
To have revelation, something suddenly click alongside the high-octane drone of insects; to rage at the power drill, fork lift, big digger and ever-present mower.
To dwell in the scent of trees — pine, eucalyptus, thyme; to dwell, then flee the essential oils that will spontaneously burst into flame.
To love the high sun before the hurricane when people with the best muscles are allowed to use them on the boulevard. To study the canvas of sweat on my burnt orange tent dress, a diagram of where the body folds.
To love the light and shadow chasing each other across the grass, the atmosphere the Impressionists would have painted with a tint of violet.  To feel shadows looking like a pair of hunting dogs tired from their day, lolled out under a pair of chaises longues.  
To wait up with the too-humid night sky, its swirling winds with nowhere to go,  like small-town hoods, lazy and looking for a fight.  To wake up to a hurricane, expressing itself.
To stay in the indelible truth of a face, even the eye of a hurricane. To stave off the heavy arms of the past and the cut-free kite of the future as the hurricane passes.