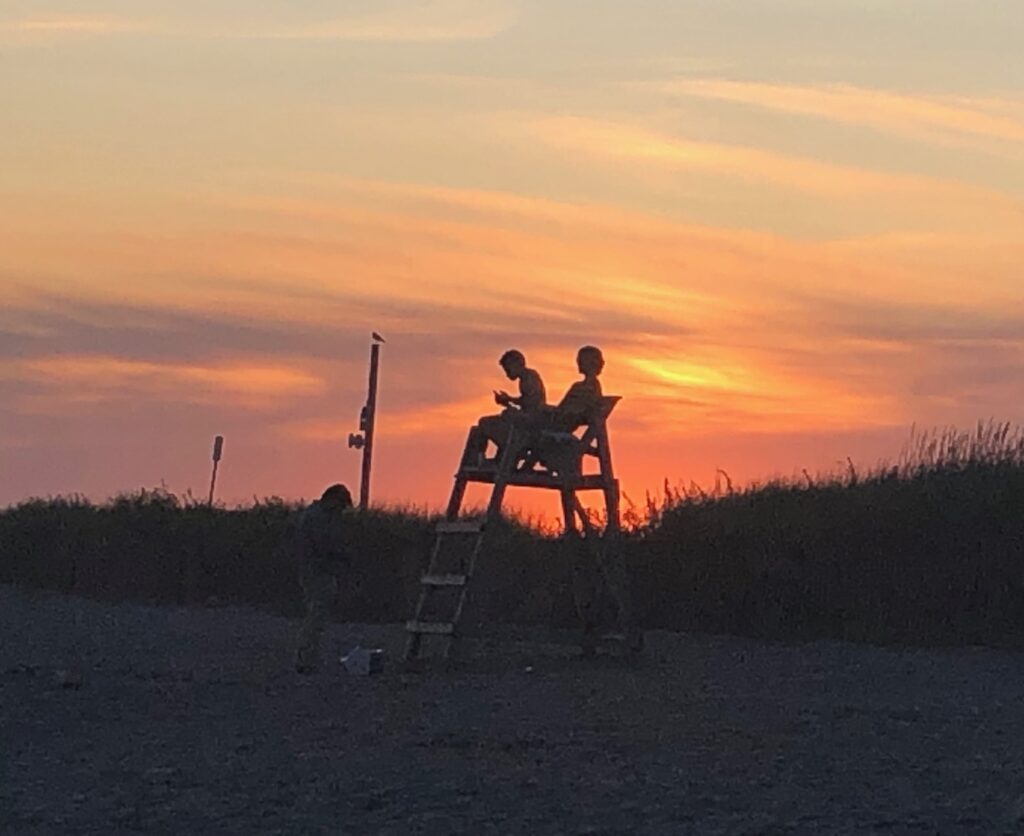 "Some beetle trilling its midnight utterance."
Beetle song opens Denise Levertov's "Continuum," a poem of late-summer return. Returns can be precarious transitions…maybe you're like me, having come back home with a certain euphoria, having recalibrated by quieting the melancholy news junkie part of self. I'd been lucky enough to overhear in my own voice too much cynicism and slid off that lid. In doing so, I unleashed a new creative flow.
Levertov continues:
I recall how each year/returning from voyages, flights/over sundown snowpeaks/cities crouched over darkening lakes/hamlets of wood and smoke, I feel…
Even the feeling part is confusing. Does your whole self come back? Does part of self get shut down amidst the weight of "reality?" Is the conversation with self still audible?
Using a September metaphor, strands of our reality seem to swing like hammacks strung between tall trees. One loose strand is the reality TV show of Donald Trump trying to steer weather according to his whims. Serena Williams as falling hero. There is real suffering in the catastrophe of the Bahamas which demands an open heart.  
How can we hold values of openness and maintain the pole of poetic value?  It's a tricky challenge that requires ongoing practice and community involvements. I'd also posit querying and challenging the self — but don't take my example of insomnia, with long sessions of inter-self conversation.  
Turn attention to the real in the earth. As Levertov concludes her small but powerful lyric with the unity and durability of what she finds:
the same blind face upturned to the light
and singing
the one song,
the same weed managing
its brood of minute stars
in the cracked flagstone.