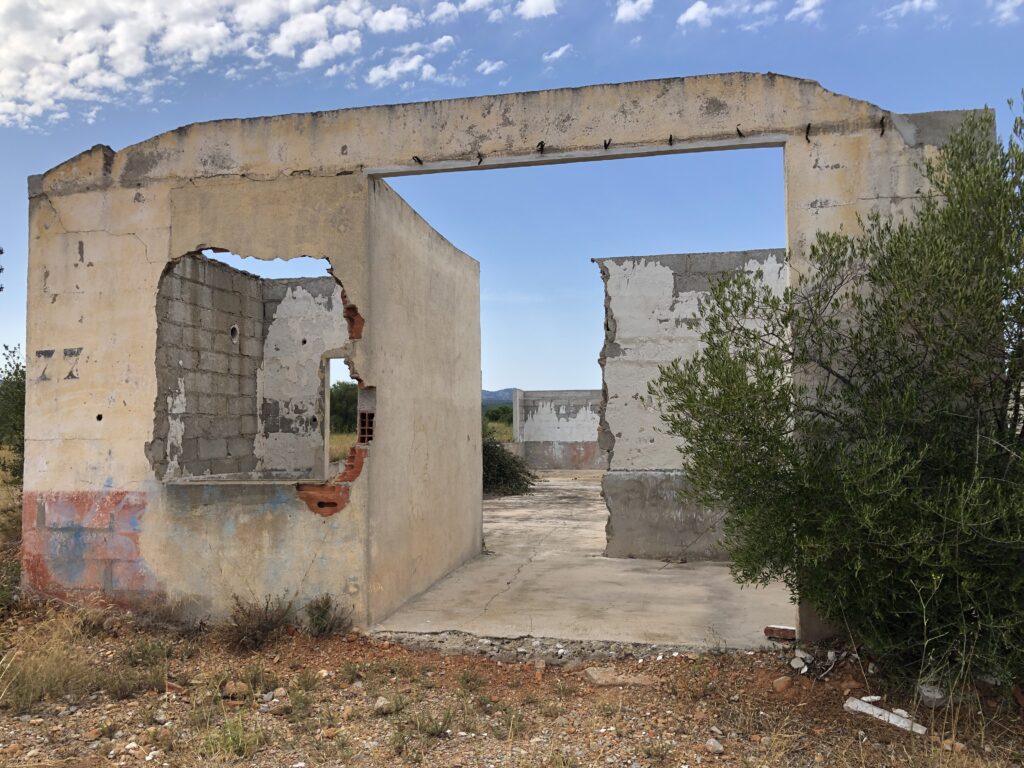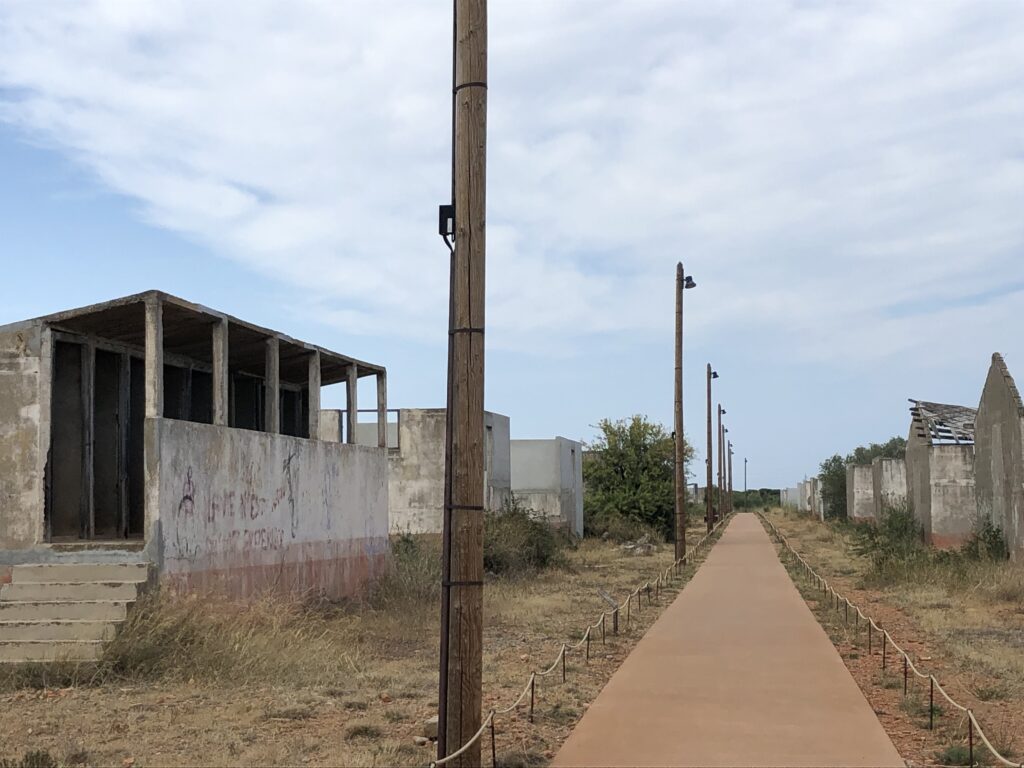 I saw a discrete sign for a Memorial to Internment Camps at Rivesaltes, outside Perpignan, France, and finally decided to visit. Lacking indication, you'd have to know or have a reason to take the plunge. You'd have to choose right at the roundabouts, take long forlorn stretches along the industrial zones, follow noncommittal arrows to the Memorial. Even then, you'd have a powerful visceral reaction to the moody remains of barracks that housed a succession of people caught between regimes, history's thorns, undesirables, worse. But who were interned, harbored, shipped, killed?
Even the slab of alienating concrete that seemed to announce inability to speak, to find words for man's inhumanity to man was a bit of a ploy.  There is hidden information about the Spaniards fleeing Civil War, the doomed Jews, the Gypsies, then the Algerian "Harkis."  But you'd have to want to go down into the unknown.  You'd want to investigate how these spaces speak to ambivalence and ambiguity of transmigration, of lies, fear and political cowardice that plague us now.  
Shelter is always a two-way street, turning on the hinge of hospitality/prison. In the ancient world, Greek hospitality served the purpose of putting the wandering stranger under control. So it was in 1939 when the Spanish and Catalan Republicans fled Franco's conquest and thought they were coming to a friendly country. But the country wasn't friendly. It treated the wretched refugees whose numbers and socialist ideas were threatening, with lack of food, water and medical help. So it was with Jews who thought they were fleeing from Germany and other countries to a safe zone, "free France." They were housed in Rivesaltes barracks "safely" until Vichy cut a deal with Nazis to keep their territory soldier free and delivered 2,251 Jews to Drancy and eventually to Auschwitz. (Another half were helped to escape.) Gypsies were brought from the north of France and detained as undesirables.
The list goes on with successions of needs of a state's questionable history – Algerians who fought for the French became hot potatoes, wanted nowhere, not thanked for their help, housed here until society repositioned them.
Rivesaltes also rings bells as the site of the Perignan airport – a small, Lego-like structure which is the windiest airport in France. Riversaltes also the name of a wonderful sweet wine. Oh, the multivalence of words! Shelter, internment camps, hospitality centers, and all these hedgings speak of the uncertainties, fissures and failures of society to rest, humanely, with the familiar other.