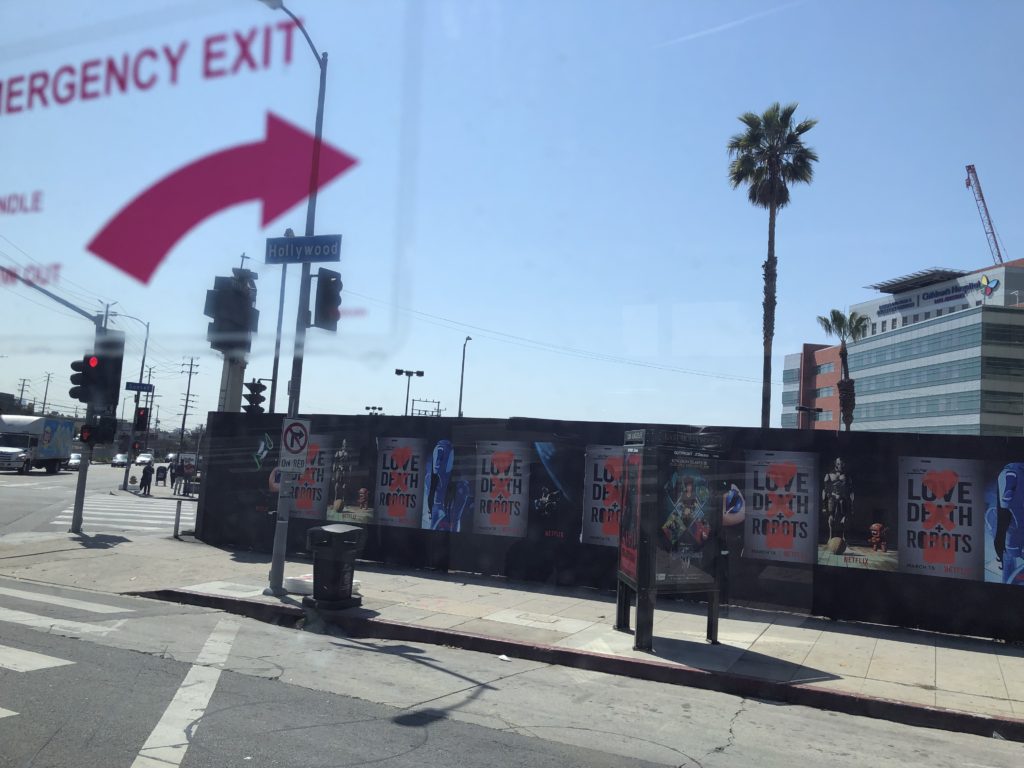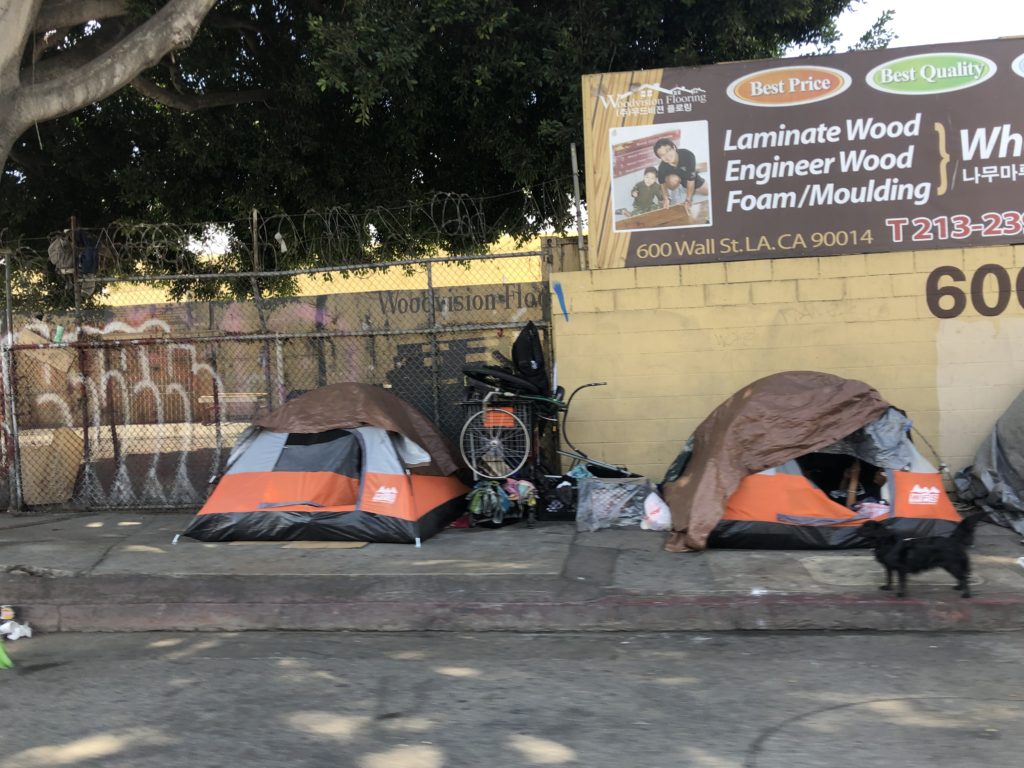 The extremes of capitalism require a lot of forgetting, the erasing of suffering experience.  Satisfaction is calling, it is immediate, exists in the present and demands our full attention.  We can pull along conflict for only so long, for it will sure get in the way of our satiation. 
In Los Angeles, I had to forget that entire tent city I'd seen five minutes before arriving at a gorgeous art space, Hauser and Wirth, forget the waste spaces of highway with people like driftwood, to get to the art.  The scale of homeless population reflected the west – vast, long vistas I wasn't prepared for.  We'd landed an hour earlier.  Welcome to confusion.
The art, fortunately, didn't exclude life – Annie Leibovitz's retrospective was excessive and marked by raw vital messiness, mostly of another era of culture clash, the 70s, both seemingly more violent and more innocent. The humanness of desire and struggle was poignant, marking a swath of human history. In the maelstrom was music, drunkenness, ecstasy, sadness, communion.
It took me a while to get onto the thing about LA – the wastespaces and no-places are the thing, and the places where people gather to eat, drink, play are little happenings.
Tending towards extremes myself, I was convinced by evening that a great tent-like restaurant where we can all gather and eat together would solve America's arid abstract polarization. If everyone could eat sparkling food, quit the virtual on-line highways and dig into the pleasure of our common earthiness, wouldn't we be better off? The name of one tent-like restaurant, Bavel, may stem from Babel and while it's evolved cuisine, it's also a big tent with a mezuzah on the entry wall, staffed by hip Asian bartenders, women slugging bread dough in the kitchen, the whole all array of hipster humanity, where old Jews can come in for a bowl of hummus and foodies can choose crudo scallops with pomegranate molasses, citrus and serrano oil. All the flavors were a revelation; it dissolved the day's tensions.
One could argue that a meal, a one, is another powerful present that allows us to go on. And we discussed over dinner, aren't these accomodations akin to survival techniques of people in truly repressed regimes and camps? The open consciousness scoops up what it can.