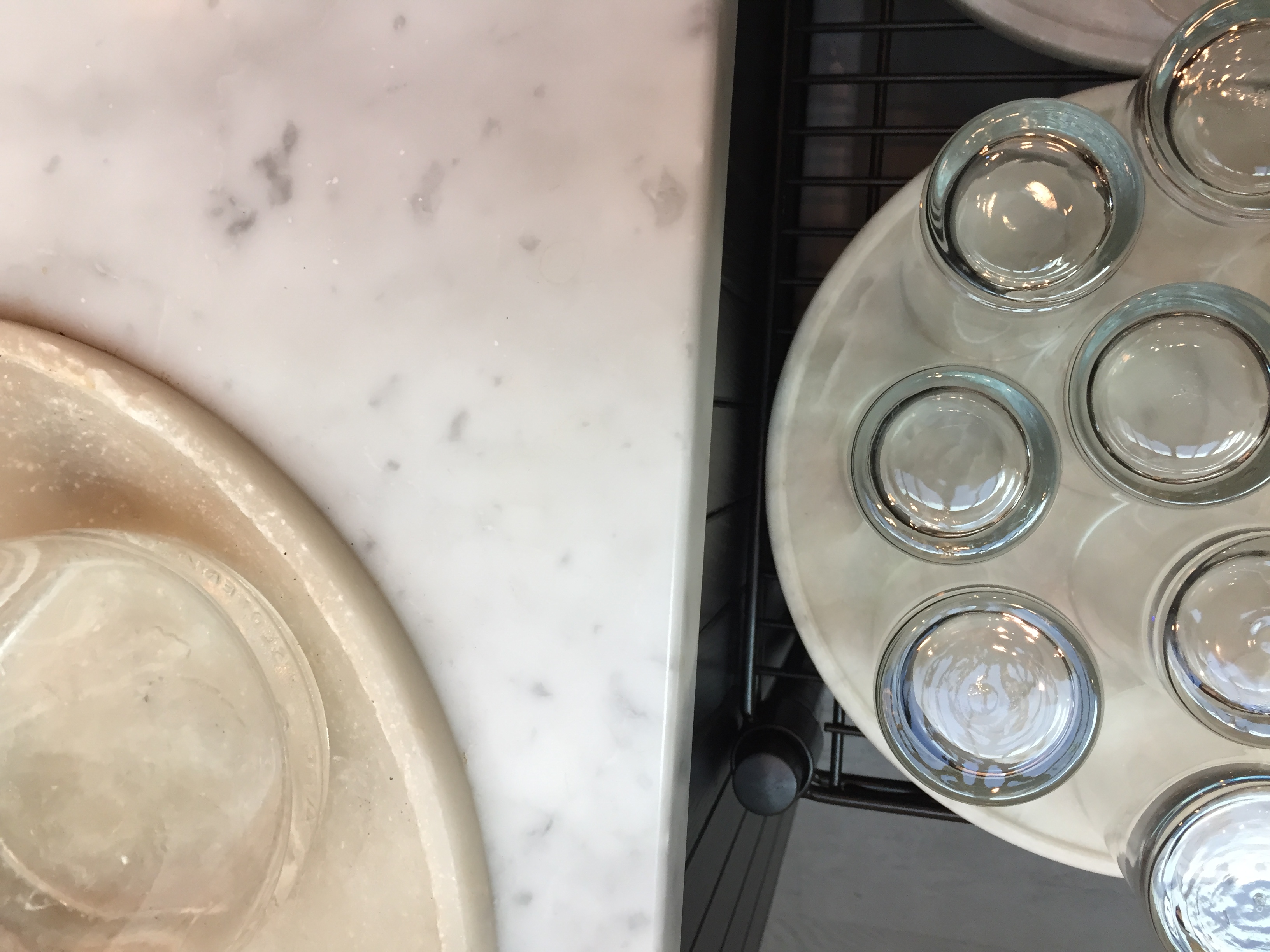 My wish for the coming year: to clear our eyes.  To see with feeling again.   To not just see broad strokes, cartoonish outlines, the wild and wooly, but to see deep.  See beyond. From the other side of the RISD Museum gallery, a casual viewer will say- woh, it's a black painting!  Get closer to that Ad Reinhart beauty and you see how sumptuous and rich a single color is.  There's not a straight black stroke on the canvas.  The black is all blended and spliced with blue, with red, melding to a super saturation of the kind of blue-black hair the comic strip heros used to have.   It draws you into worlds beyond worlds – and it's one of my favorite paintings in the gallery.
Outside the gallery is a white-ish cafe, Cafe Pearl.  

The flash neon lettering against an eggshell wall, a touch of milk foam lifts in a white cup on a marble tray.  The contrasts are delicious for the contrast conceived differently.  What is white but an array of variations that can go into the infinite.  An array of associations.  Black and white– It's not a racial point, although it could be.
It could be a plea to go beyond ideology, simplicity, black and white. It could be what Gloucester says to King Lear after being blinded: "I see it feelingly."  See deep.  Go with new eyes into the New Year.