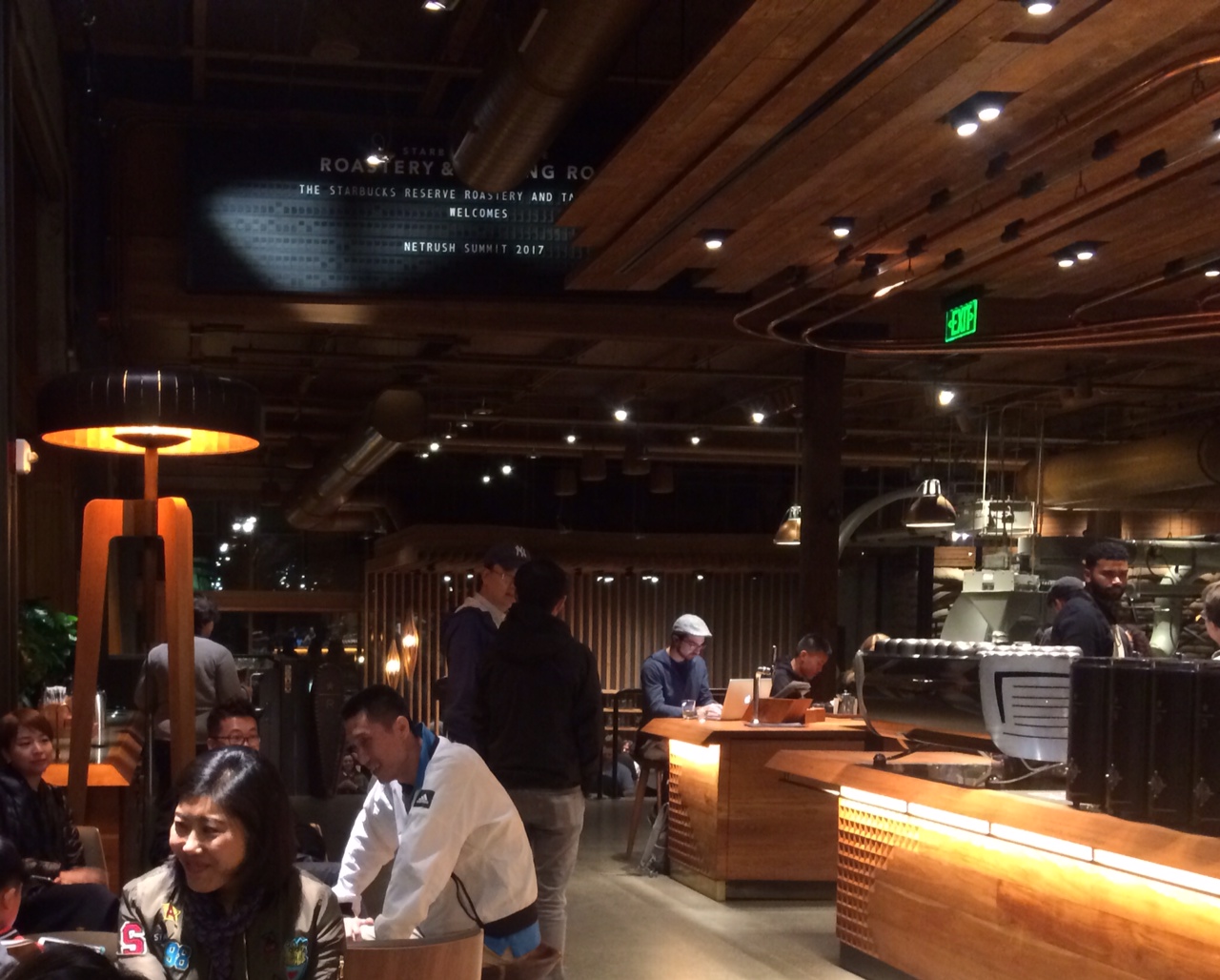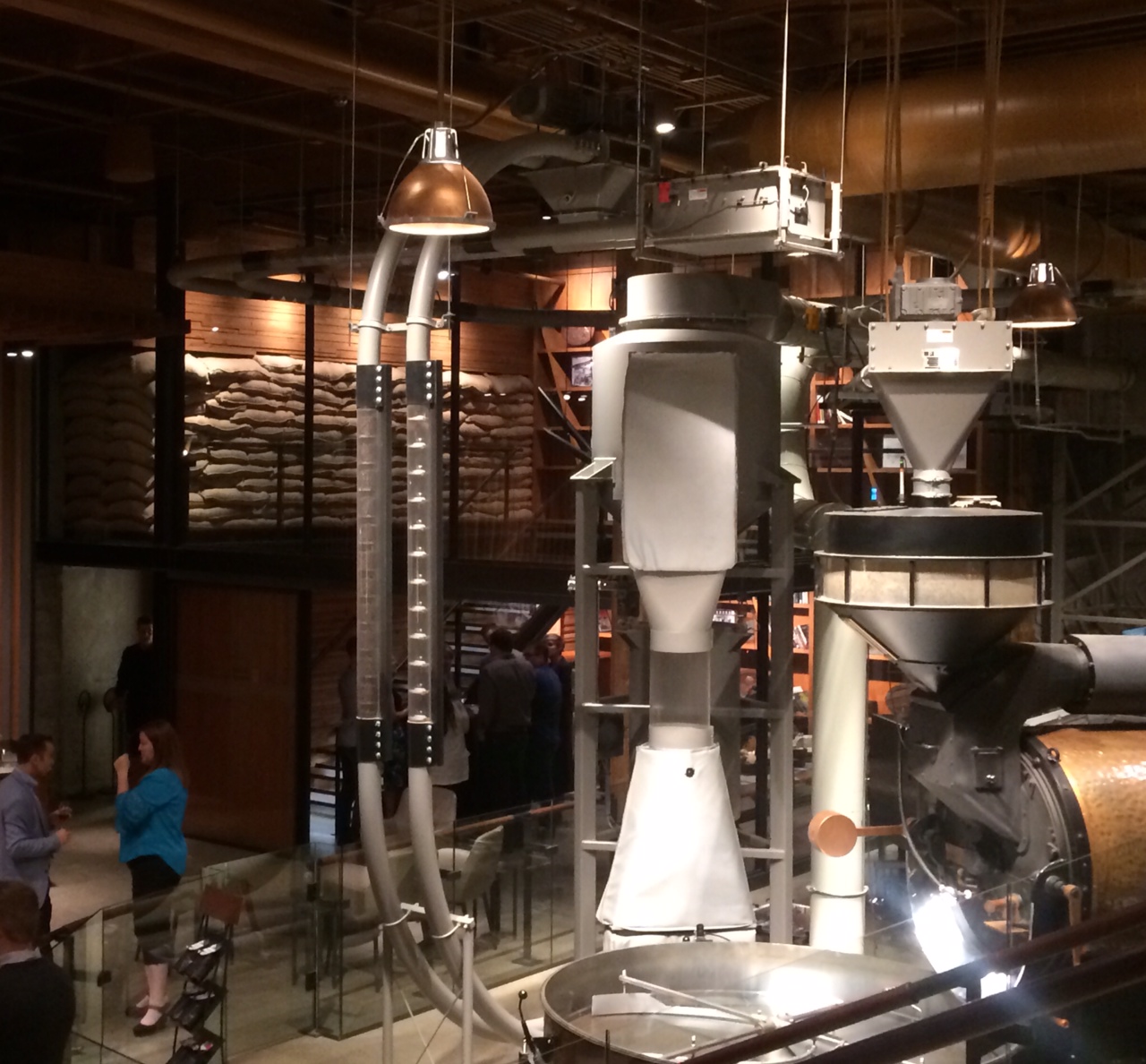 Growing up in Pittsburgh, we knew a lot about the Carnegies, Mellons, Fricks.  Once these robber barons made their fortunes in the ruthless American way, they moved towards polishing their elbows, cultivating art and manners through acquiring European art and civilization.  They bought old masters, cathedrals, collections and funded showy but public endeavors.
Now consider Seattle, poised on the Pacific, looking to Asia, remaking contemporary civilization in its tech image. And consider their fortunes: Microsoft, Amazon, Starbucks, Boeing.  There is an unusual density of public art, a surge of maturity and refinement with this big money behind it.  Is the maturing of Starbucks what generated its refined and elegant Reserve coffee lounge?  Usually this kind of design fetishism is reserved for a bar in Barcelona or high French boutique or a Milano Prado boutique — or in the old days, a museum.  The coffee salon is monochrome – as sleek and sensual as a highly polished coffee bean – with hints of whiskey, chocolate and cigars.  Or as buttery and textured as the shirts in Gatsby's closet.  It is understated, even as it manages to suggest Charlie and the Chocolate Factory for caffeinated adults.
The Bill and Melinda Gates Foundation partly funded a superb outdoor sculpture park with stand-out pieces by Richard Serra, (also a model of gorgeous monochromist), Calder, Jaume Plensa, Nevelson.  What can be said of the public library in relation to all those old Carnegie libraries we visited as children?  This Seattle Public Library is a prismatic cantilevered glass masterpiece, with innovative environmental design.
I remember stopping in front of the Carnegie Library in Pittsburgh where my sister and I used to shout out the line we'd memorized from "Merchant of Venice," etched on the bronze plaque of the running fountain: "The quality of mercy is not strain'd.  It droppeth as the gentle rain from heaven/ upon the place beneath:  It is twice blest…it blesseth him that gives and him that takes."   Shakespeare said it all.