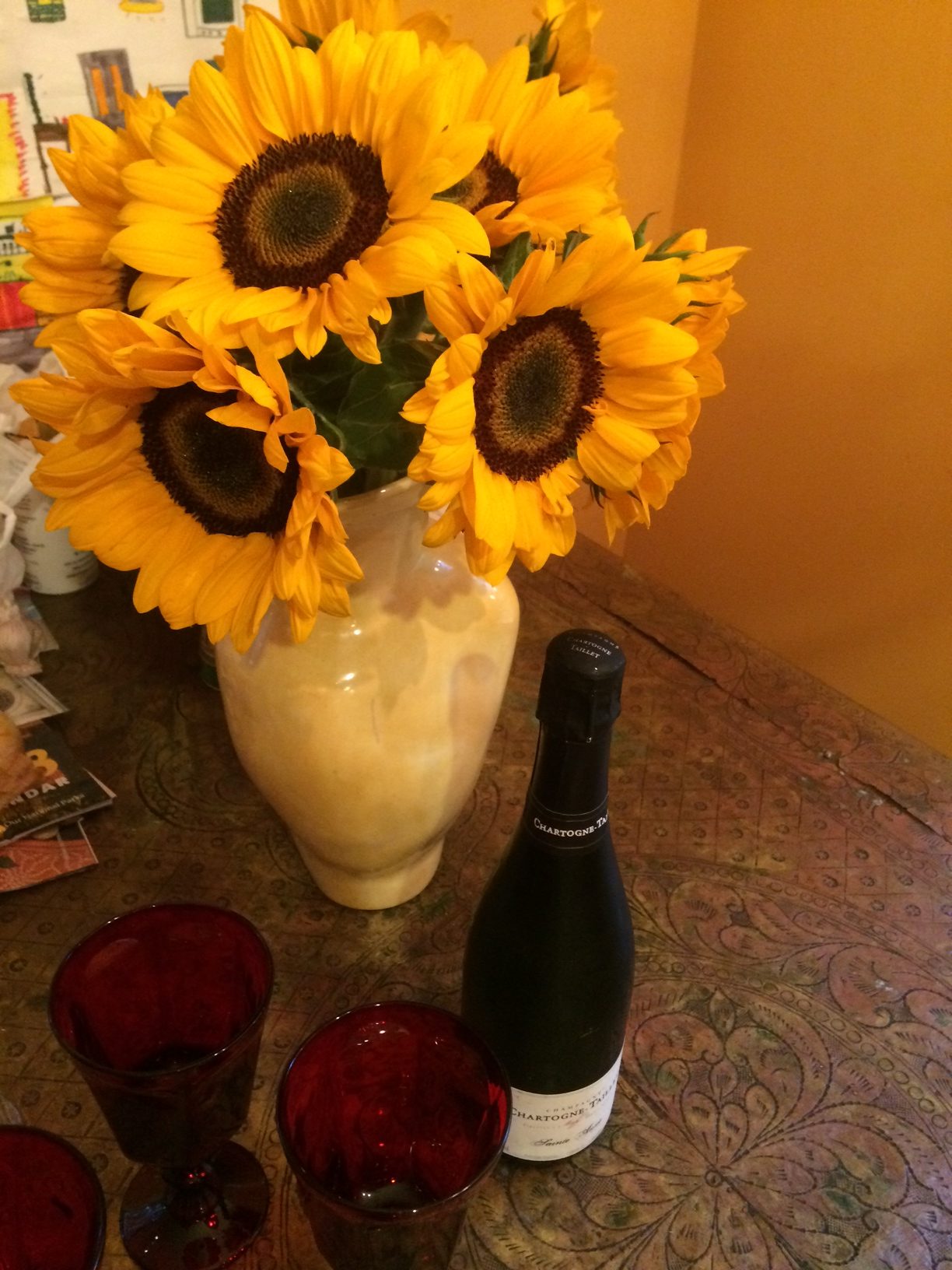 Willing suspension of disbelief –
how useful to have jargon at hand when age creeps.
Those numbers, no! It's just accounting
of yesterday and tomorrow, for today's
moment is out of time.
Enchantment has long been
one of my cards.
Why not ride the foam of my origin and creation?
For giddiness only. I sprang from no
one's head – I live in deep appreciation
of my now-gone mother.
As for my play with numbers,
good fiction always tells prismatic truth.
Hoist away, let's lift a glass of something
bubbly and toast the fine new year.