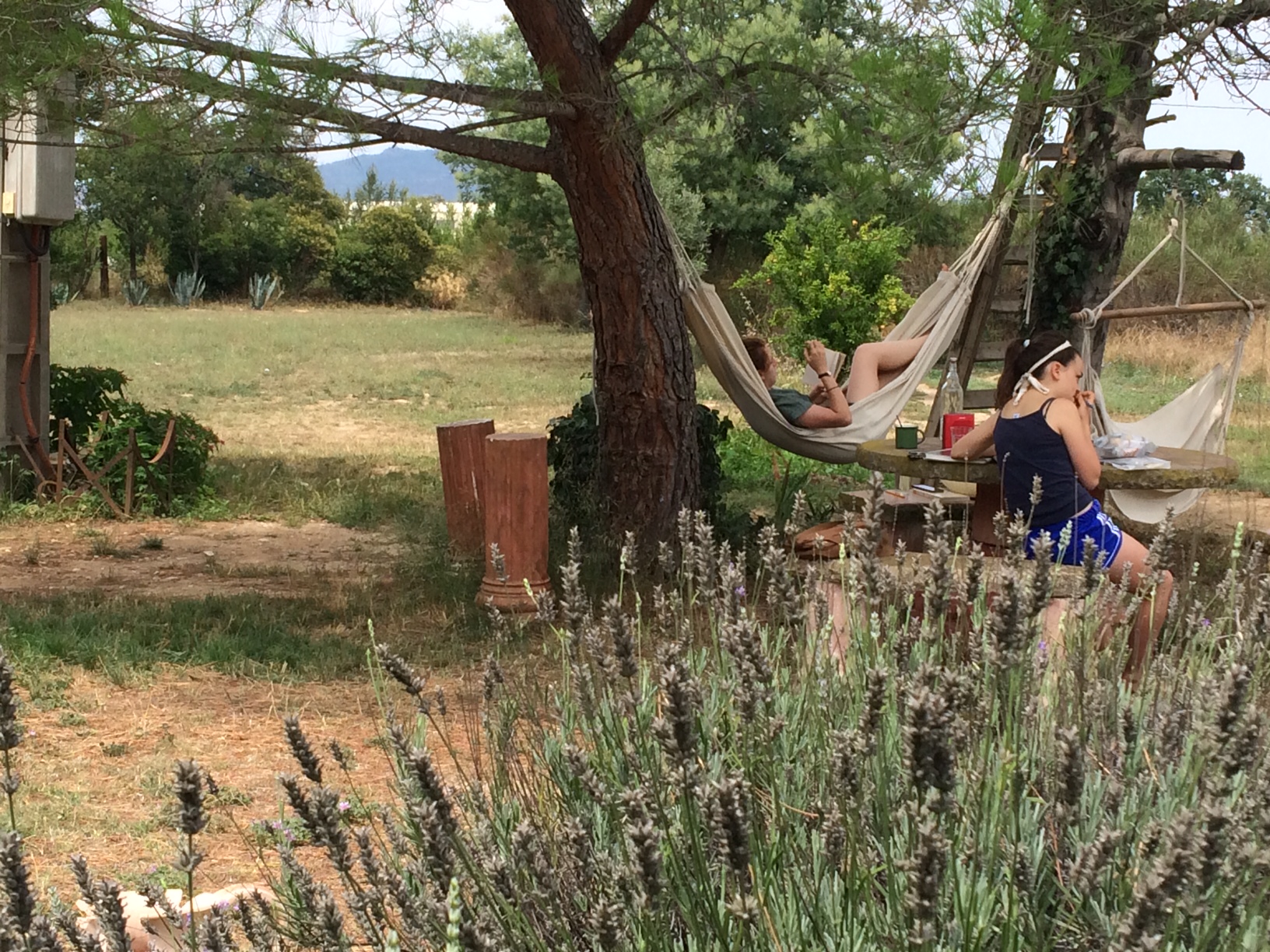 We recently met a German vacationing in the South of France – all paradoxes of modern time were laid out, right there on the table, in front of our pastis.   While saying that France has the best quality of life in Europe, he briskly termed and complained, while taking a black Nicoise olive, about "southern Europe inefficiency."   I remember another friend, a Parisian, who defined the South as "a place to waste time."
There are vestiges here of the way time used to be experienced, before codification and regularization in clocks, train schedules and digitization.  In this corner of the countryside, the alienation from nature isn't complete – work starts with the sunrise, the fierce wind dictates whether or not to work in the fields, the year culminates in the fever and fullness of la vendange, when sun and heat has been so absorbed by the grapes that they must be picked, and the winemaking begins.   There is also "the time of the cherries," (synonymous for fleeting pleasures, carpe diem); sumptuous peach harvest which, gratefully, lasts as long as we're here.
We watch a friend, born and schooled here, go about her day – at every turn, in town and in Perpignan, she embraces friends she meets, (two kisses on the cheek), stands close as they exchange great news, confidences, troubles.  Voila – the mystery of why she's always "late!"
Then there's the food – the food!  But not to digress.  This immersion in time (which for me becomes Proustian as well – the surging of all parts of the past, including those I never lived!) was luckily  a boon for writing, "inefficient" only to a northern German.