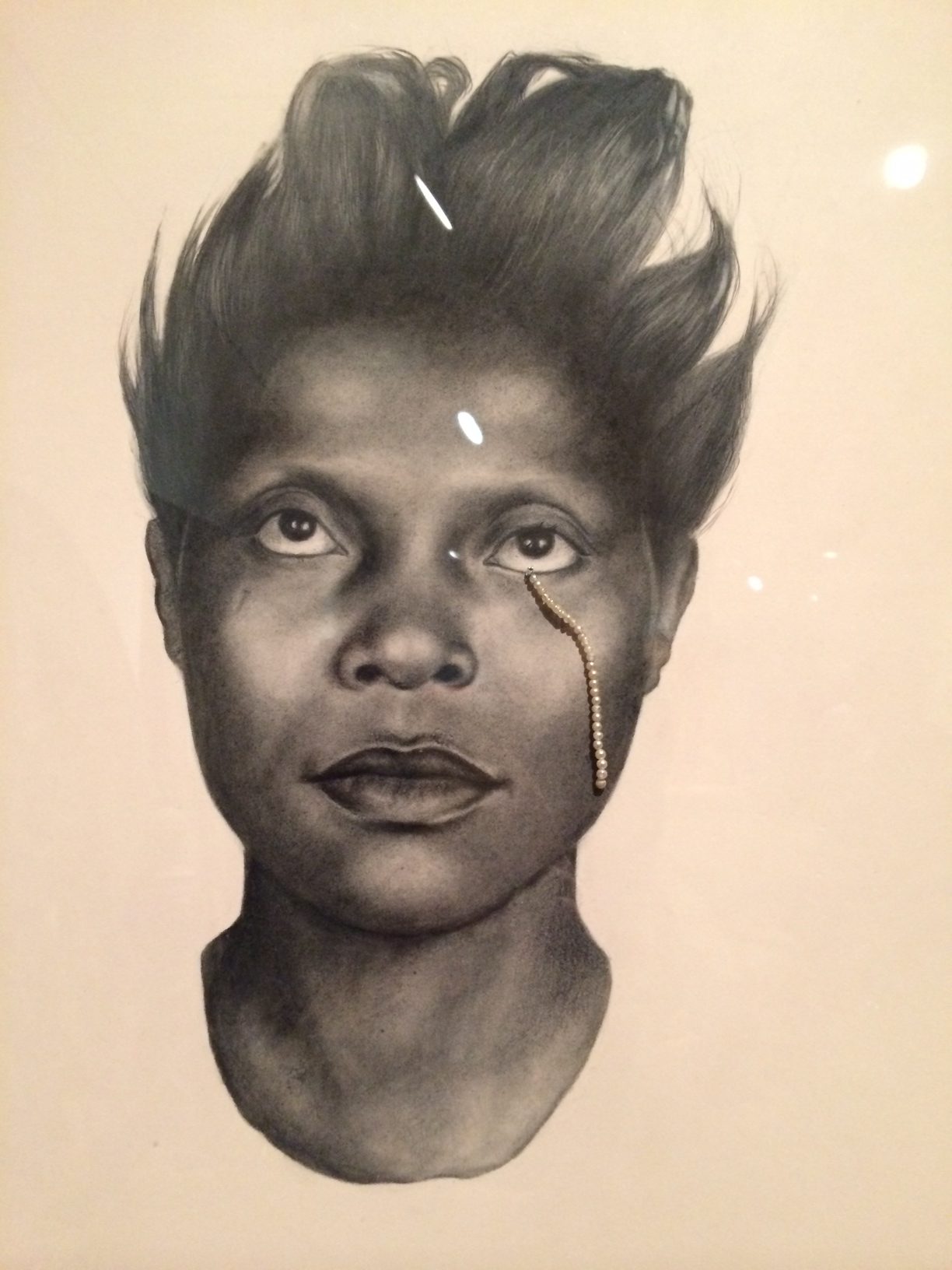 History has a sly way of looking at us.  It inhabits another body – a work of art, ancient walls and cobblestones, even a person – and stares, hoping that we'll notice.  It's not that history is jealous of the magnetic present and doesn't want to be forgotten.  It worries for us, so flush with the "now" and wants to desperately remind us of what we're forgetting.
I saw these drawings by Whitfield Lovell at the Phillips Collection in Washington, D.C., months ago, and have been staring at me since then, with their heaviness and heartache.  They've stayed with me throughout the political explosions of 2016, as we trudge forward into 2017.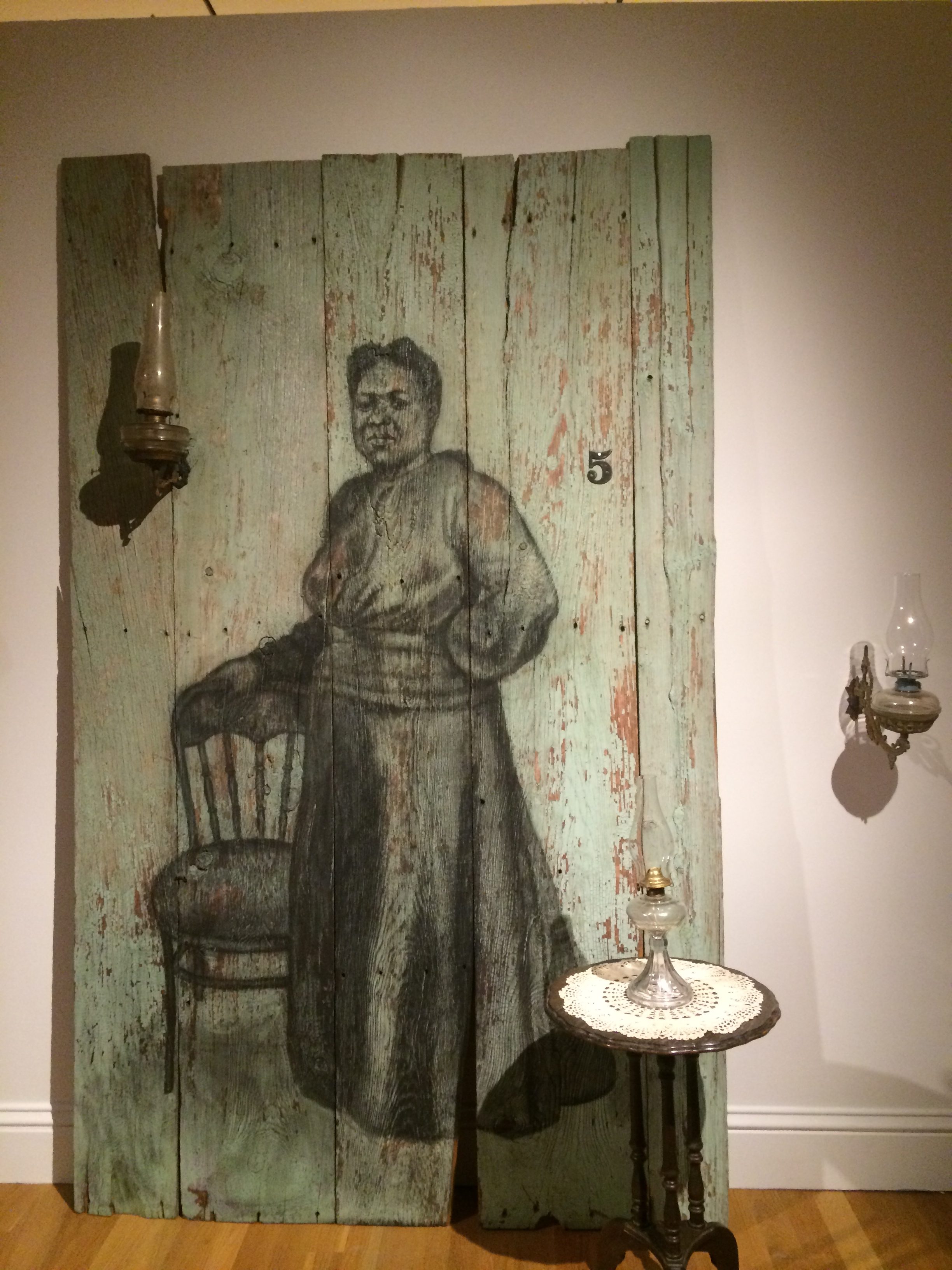 More than how they speak to me, history is speaking through them, pleading ardently for recognition.  These are drawings the artist based on photographs he recovered from forgotten places.  They aren't relatives; they are anonymous.  They are full of distinguishing particularity yet they stare out at us with preternatural strangeness.   The warning wind of the past is flowing through them, the ache of foresight and foreknowledge.  They've been there and they see the tragedies ahead.
Within their frame, they collide with a "foreign" object, a bunch of dried flowers, a beaded stream of tears, a brooch, a knife.  Like a burning bush, objects communicate, correspond, are part of the often unrealized yet to be deciphered conversation.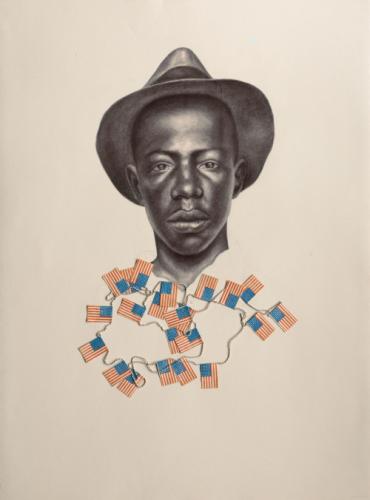 Martin Luther King Day approaches next Monday; Trump's inauguration the following Friday. History is staring, challenging us to recognize old tragedies and how we are courting them again.  It speaks from its depths to ours, challenging us to recognize our own profound and intimate human values.  From there life springs.  Its challenge is no small feat, simply: continuity.