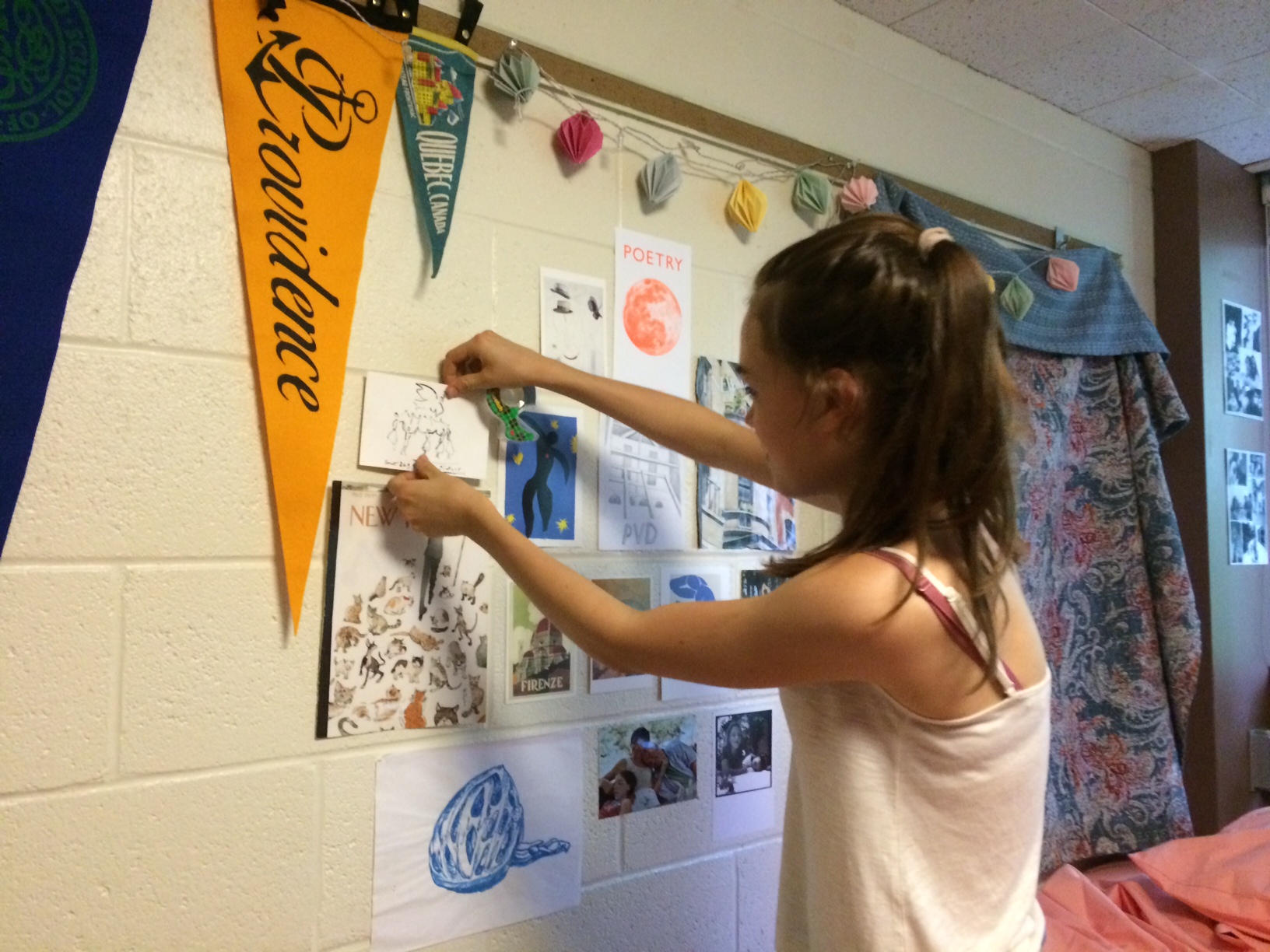 The opening passage of White Noise – the dyspeptic observation of American families emptying their car of electrical appliances, sports fetishes for their child's first day of college – thrilled me when I first read it. DeLillo's scissoring eye, his dread analysis of all of society's material accumulation was unflinchingly on target. It seemed a bold dive into the dark heart of theAmerican fetish for rituals and things; it got funnier as he piled the familiar into the strange, and kept mixing them together.
I was a handful of years out of college when I read the book. Sometime after that, I returned to Providence, where I live next to a first-year college dorm. Each September I see the ritual firsthand year after year as families park in my driveway; I live the reality as if created by the word, written by DeLillo.
A few years ago, I returned to the word. Rereading DeLillo's passages, I stared at them – what happened? The scariness was gone. What was really scary was that his garish vision had become true, then long surpassed. DeLillo's accumulation of stuff, once monstrous, seemed restrained, modest. He might as well have been writing about baseball bats and catcher's mitts. In 1985 he didn't pile on all the computers, cell phones, chargers, bluetooth speakers, precision water bottles, bikes, yoga stretch pants, jeans from the denim bar, memory foam, ion lights, all the simplifying items that keep us from bringing books. His text was tame, quaint. Looking into the heart of darkness had become just another day in the life.
Something else happened: it started to be my life. As the girls started growing up, reality set in. What was I going to do, send my daughter to a dorm with a ratty old pillow and a stained comforter? I wanted her to be comfortable. For all that tuition money, they don't provide wastebaskets or lamps?
I tried restraint with the first. After all, that's the Canadian way. By the time the second rolled around, what was the difference?
We moved the second into Wesleyan yesterday. The space is lovely – a divided double calmly overlooking a leafy hillside. Even though the dorms were crowded with parents hovering to assemble bookshelves in that strange American ritual that keeps IKEA and Crate and Barrel alive, it was, well, charming. If you can put a salmon colored sheet on a bed to lessen the weight of the inevitable that has come, why not? Fluff up a pillow to knock out those lurid images of separation?  Parents seize concrete things as a strange way of handling our fears.   If a child is standing at a precipice, at least she should have a good lamp.
In my mind I was seeing so many delicate images of moments of family life; they are all shifting and changing. Still, sitting on the fluffy bed, I felt a quiet exhilaration. Wesleyan yesterday may have looked like summer camp, and the kids certainly have a cushier existence than the majority of Middletownies, but it's no year-round volleyball game. My girl's intellectual life is about to be stretched and tested and made vital. It's a well-known joke that parents would like to be going back to college. Yeah maybe. Right now, I'm happy to be where we are, and to be let in on the ride.