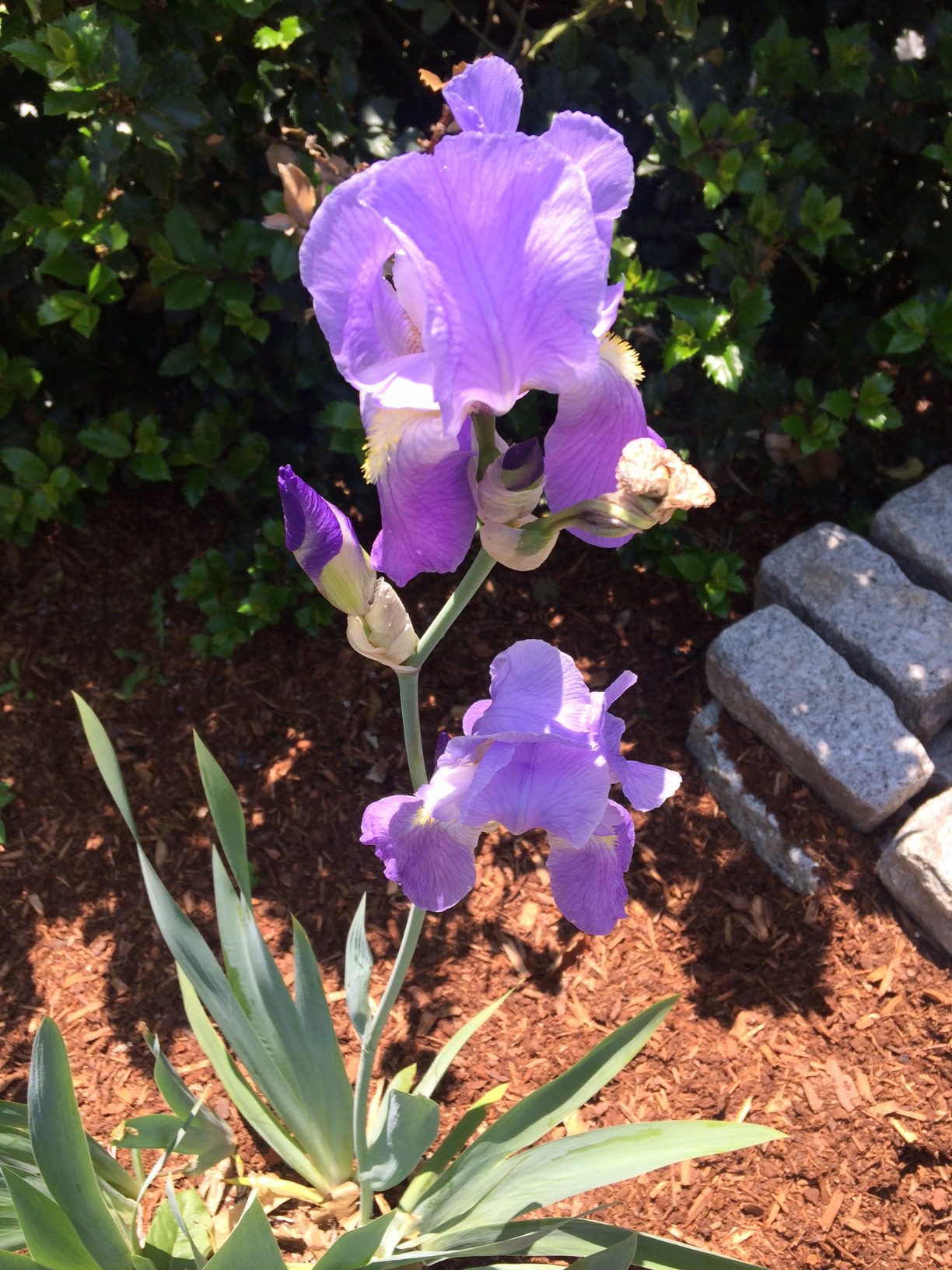 Iris
that purple flower
that reaches up
with ruffled wings,
and droops down
with falls and beards,
mirrored.
Its doubled bauble
is neither upside down
nor right-side up;
it looks the same
standing on your head
as looking from above.
Either way
it's proof of beauty –
At least in flowers.
Can we extend that
tenderness to humans?
Upside down, right-side up,
the jury's out.